Hilton Auckland New Zealand
March 30 - April 5, 2023
I loved my stay at the Auckland Hilton in New Zealand located on Princes Wharf. (I am not affiliated with them.) I downloaded the Hilton app. I got a notification when I could check in and select which room I wanted while I was still in Honolulu. I picked a room on the end facing the harbor. I booked the King Deluxe Harbour View with breakfast.
When my taxi pulled up at 10:30pm the bellhop had already gotten my luggage out and up into the lobby before I had finished paying.
I was greeted warmly at reception. I picked up my room key and got some information about their restaurants.
I walked into a very clean and spacious room. There was a full sized couch and a work desk. The bathroom was big. It had good water pressure and big towels. The bed was comfy. It was just great to arrive to after a long day of travel. I promptly blacked out.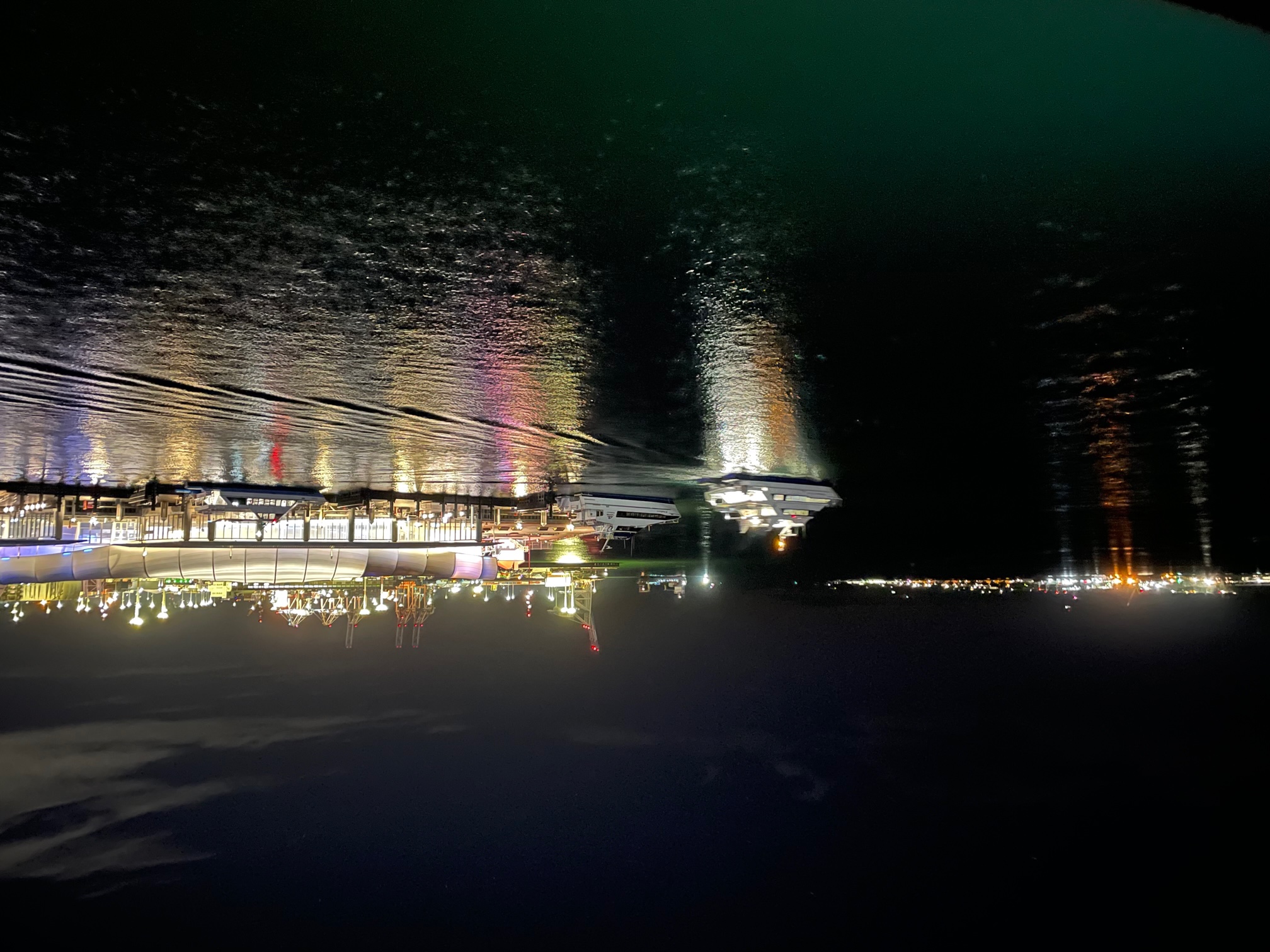 When I woke up I saw the front desk had texted to checked in with me to see how everything was and if I needed anything.
The breakfast buffet was great! It starts at 6:30 am. It looks like there is something for everyone. Hot or cold food. Gluten free stuff. Lots of fruit. Juice, coffee, and smoothies. It was a joy every morning to eat at FISH and watch the sunrise over the harbor.
I had a great view of the harbor from my room as well. I loved that you could open the patio doors up so wide. I enjoyed the nice fresh breeze the whole time and listened to the water lapping at night.
It is a very active harbor. The boats all announce themselves by honking when they arrive. This might be very annoying to some people as it goes on all day.
It didn't bother me because I briefly lived on a harbor before. It reminded me of my time in Ma'alaea.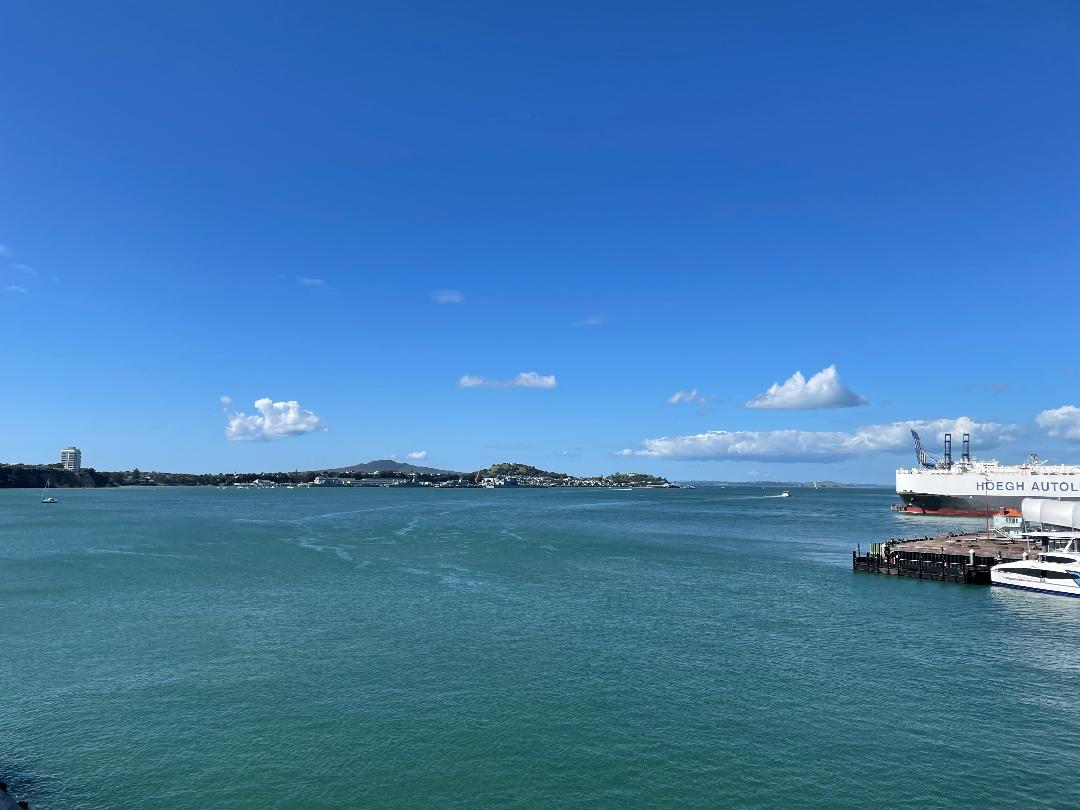 The Hilton Auckland has a gym on the 4th floor. You walk through it to get to the pool.

The pool was heated but it's on the small side. I had it to myself a couple of times. You can watch the boats passing by at one end and you can watch people jumping off Sky Tower at the other end.
Here is a picture of the pool from the ground. It's really narrow!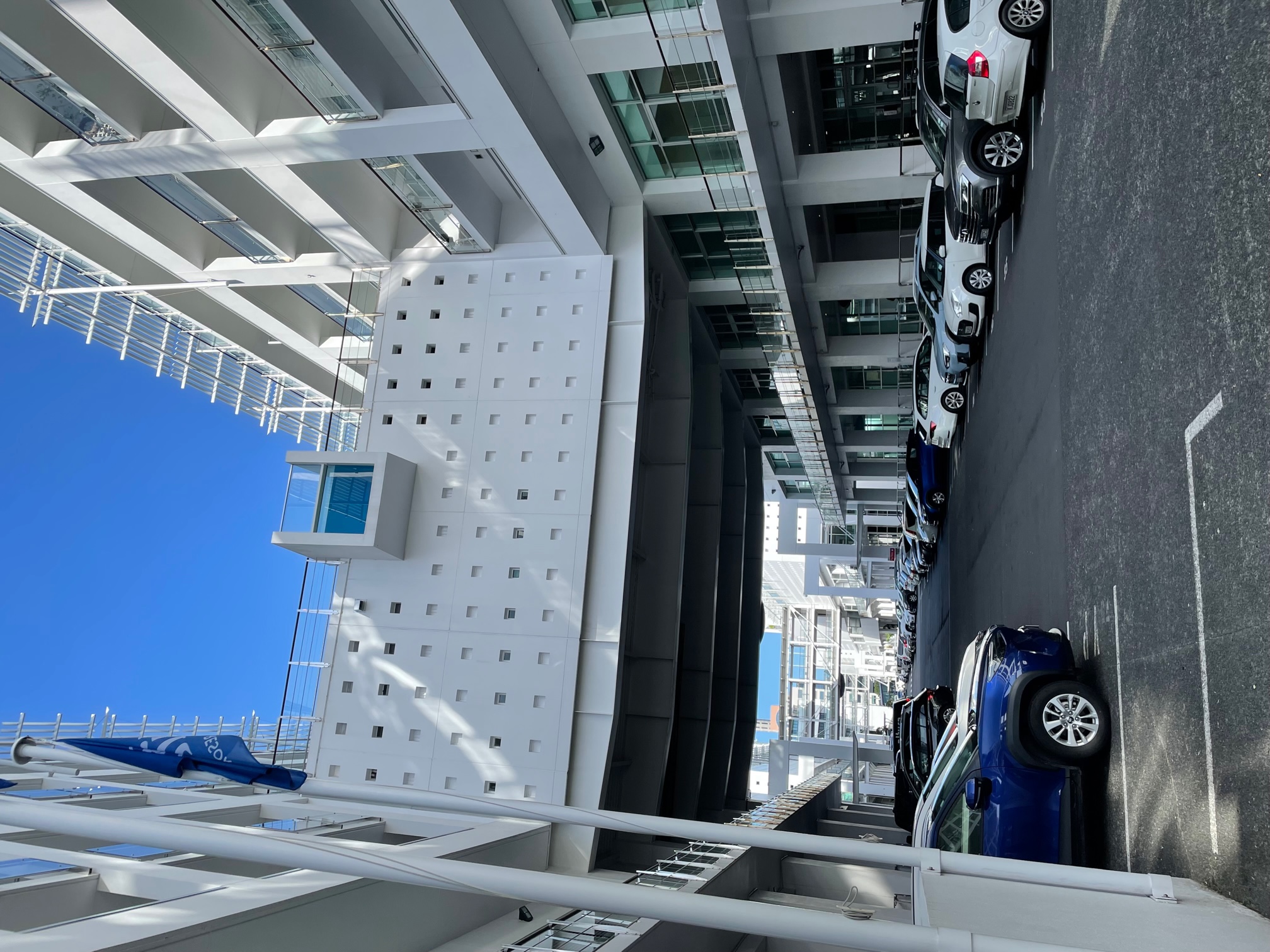 Being in what is known as the Central Business District, the Hilton Auckland is close to so many shops and restaurants. There were always cabs waiting outside.
I was greeted by staff each time I came back to the hotel.
Room service was quick and delicious. The staff in the restaurant were always nice to talk to.
It's nice to have a hotel room you don't mind hanging out in. They're usually too small or uncomfortable. Not here. I loved sitting out on my patio. The reason I booked the Hilton Auckland is because one reviewer wrote - "I'm happy just sitting here." Yep. Me too. I spent most of my time on the patio. 
Traveling to New Zealand was a Bucket List trip. The Hilton Auckland helped make it a memorable one. I hope to make it back one day. It was a great trip.
A few minor suggestions I have are 1) it would be nice to have a water fountain or vending machine near the pool 2) a heat lamp for the pastries you can't put in the toaster 3) I never managed to get the right technique down when trying to activate the elevator with my room card. It always took me many times to get it to work. I still don't know what I was doing wrong. Anyway I got where I was going. 
Be advised that I was not there during a cruise ship day. If I had been my experience would have been very different as the ship parks right along the side of the hotel blocking your entire view. Instead of looking out at the harbor you will have several hundred faces looking out there windows back at you. Yikes!
It's essential to check the cruise ship schedule on the Ports of Auckland website to see when any will be at Princes Wharf before booking your stay.
---