Blenheim Palace
England
August 2022
Blenheim (pronounced Blenum) Palace in England is located about 10 miles from Oxford.
It is the only non-royal palace. It was gifted to John Churchill, the first Duke of Marlborough by Queen Anne for for his victory at the Battle of Blenheim in 1704. The Battle of Blenheim was fought on a single day.
Can you imagine being gifted an F'ing palace?! YES!
Sir Winston Churchill was born at Blenheim Palace in 1874.
Can you imagine being born here?!
It is now the home to the 13th Duke and Duchess of Marlborough but a large portion of it is open to the public for tours. It has 187 rooms! I think the family living there now only uses 46 of those rooms. Pity.
Can you imagine living in a tourist attraction? No!
It's a massive magnificent place and worth a visit. Blenheim Palace is bigger than Buckingham Palace! There are cafés at the palace. There is a miniature railway between the palace and the Pleasure Gardens which include a butterfly house, lavender garden, maze, and a restaurant. If you don't enjoy waiting in line behind whining toddlers you can just walk there about 10 minutes.
Can you believe you can go inside this place?!
The interior is just incredible! The architect wanted it to rival Versailles.
You may recognize this place as it has been used in over 70 movies and tv shows! I can see why.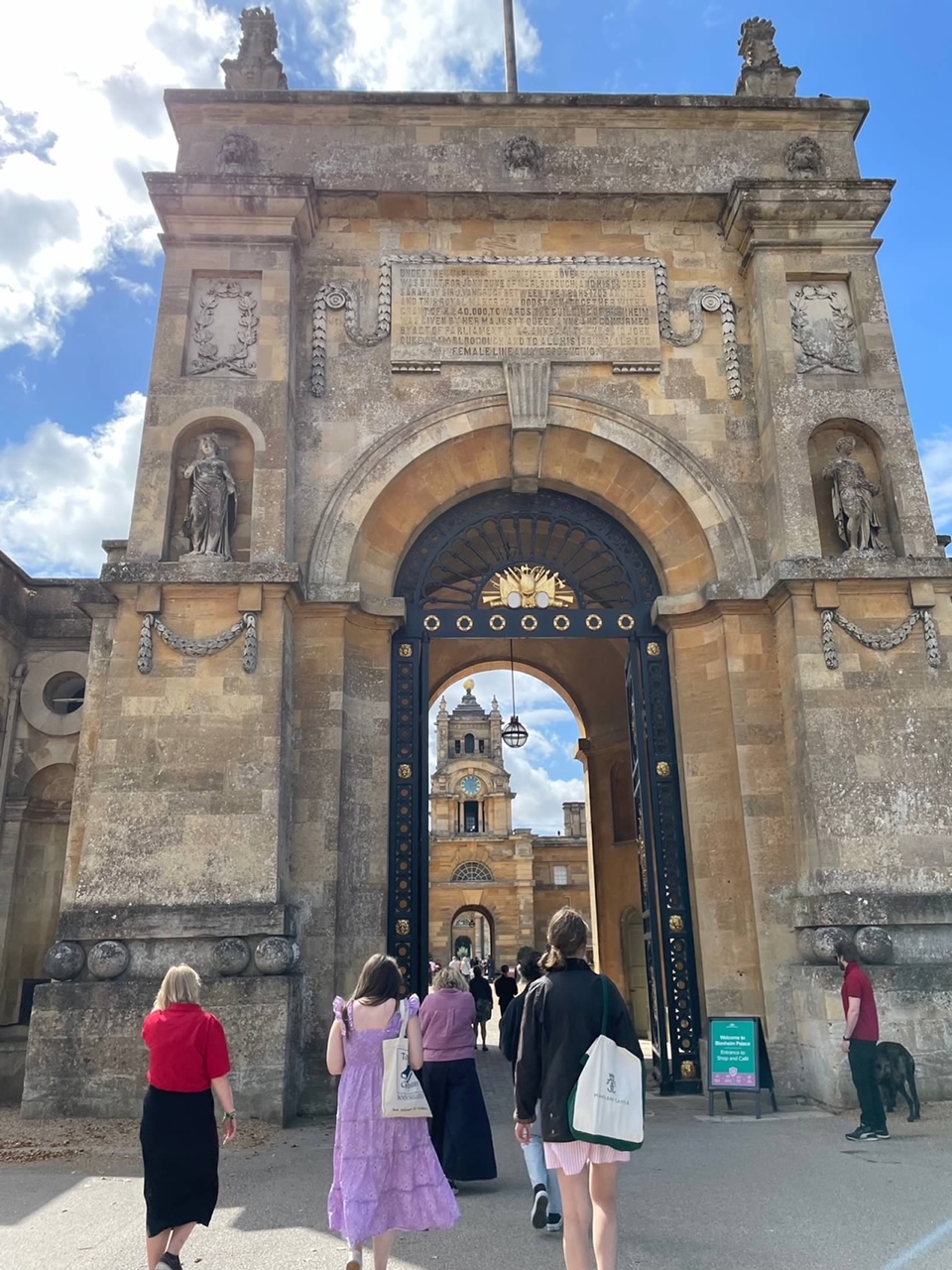 Blenheim Palace's clocktower predates Big Ben! The clock hands on each face are gilded in 24-carat goldleaf. It was made by the same guy who made the clock for St. Paul's Cathedral.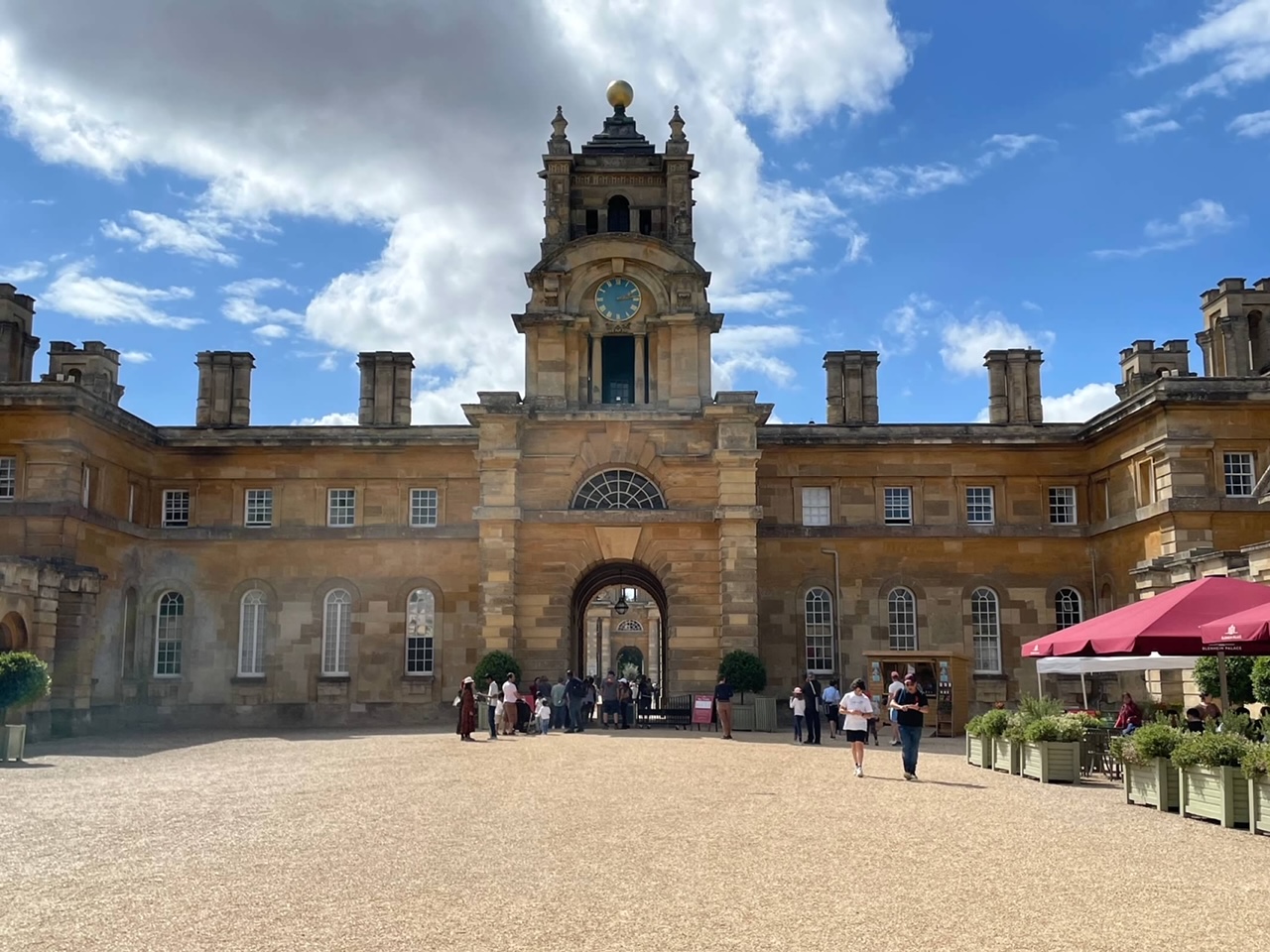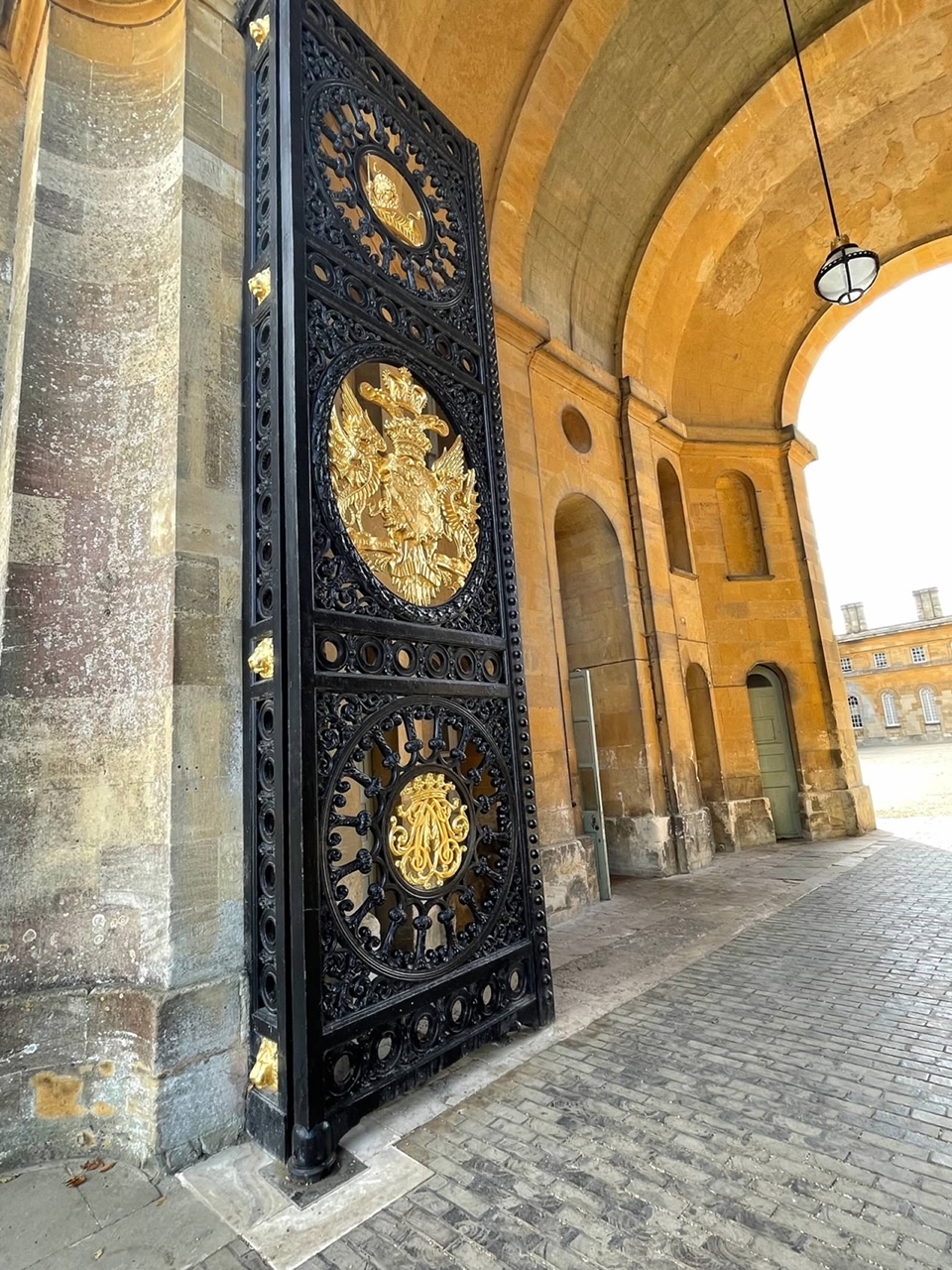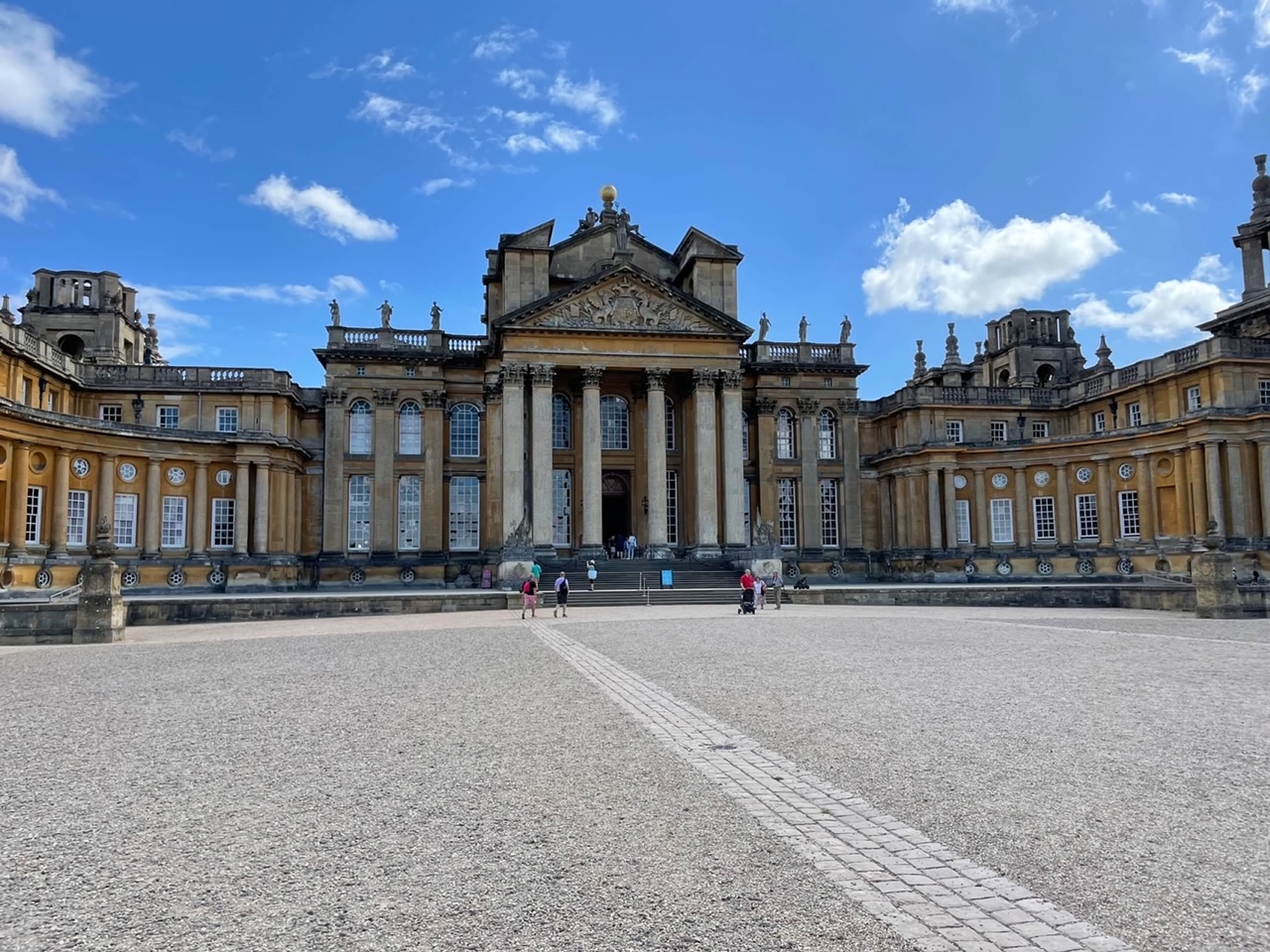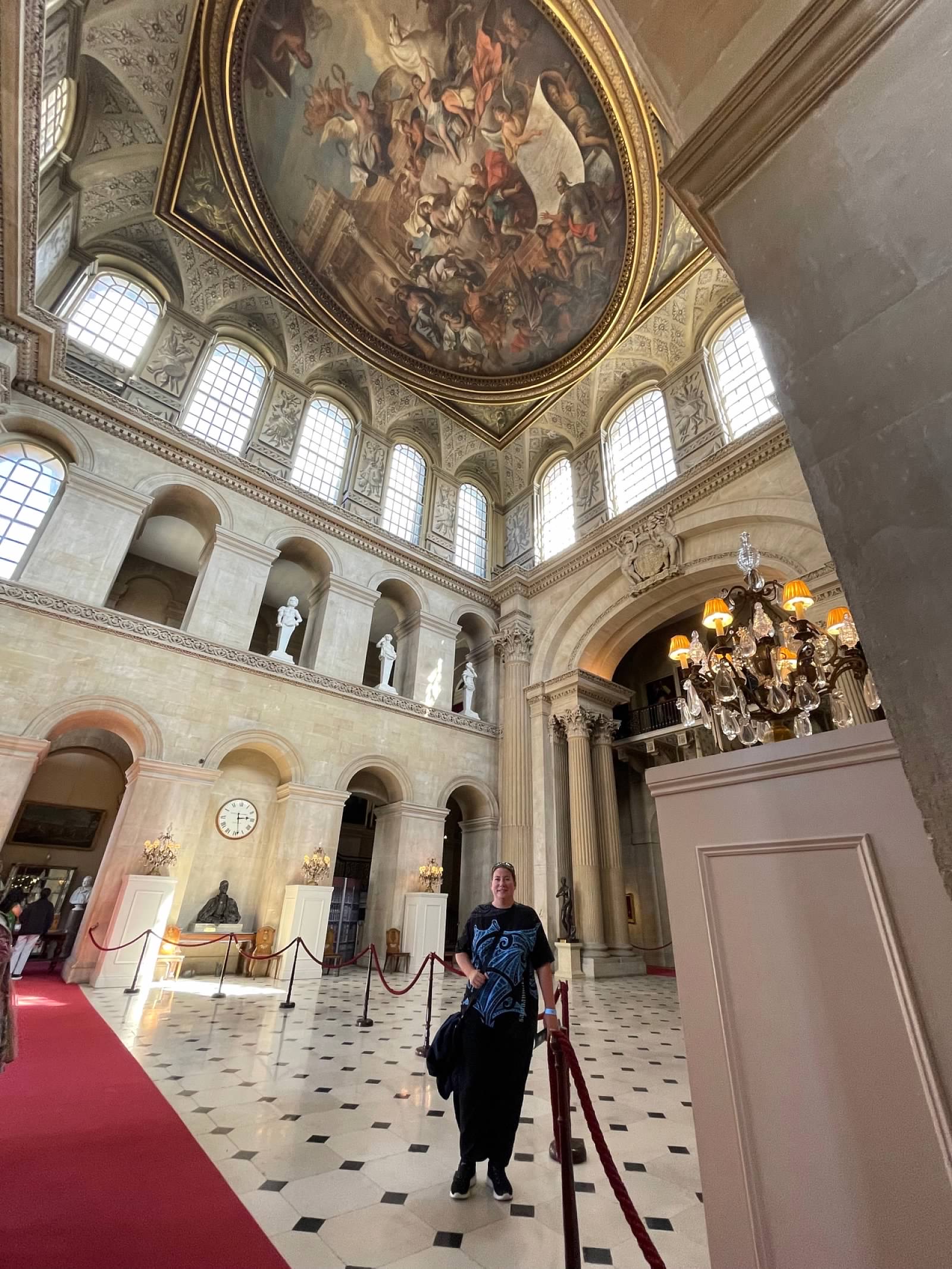 When you enter Blenheim Palace the first thing you do is look up. The Great Hall is over 60 feet high and has a painted ceiling. What an entrance! And what a bad photo! I handed my phone to another visitor. Come on! Too much floor not enough ceiling! Balance!!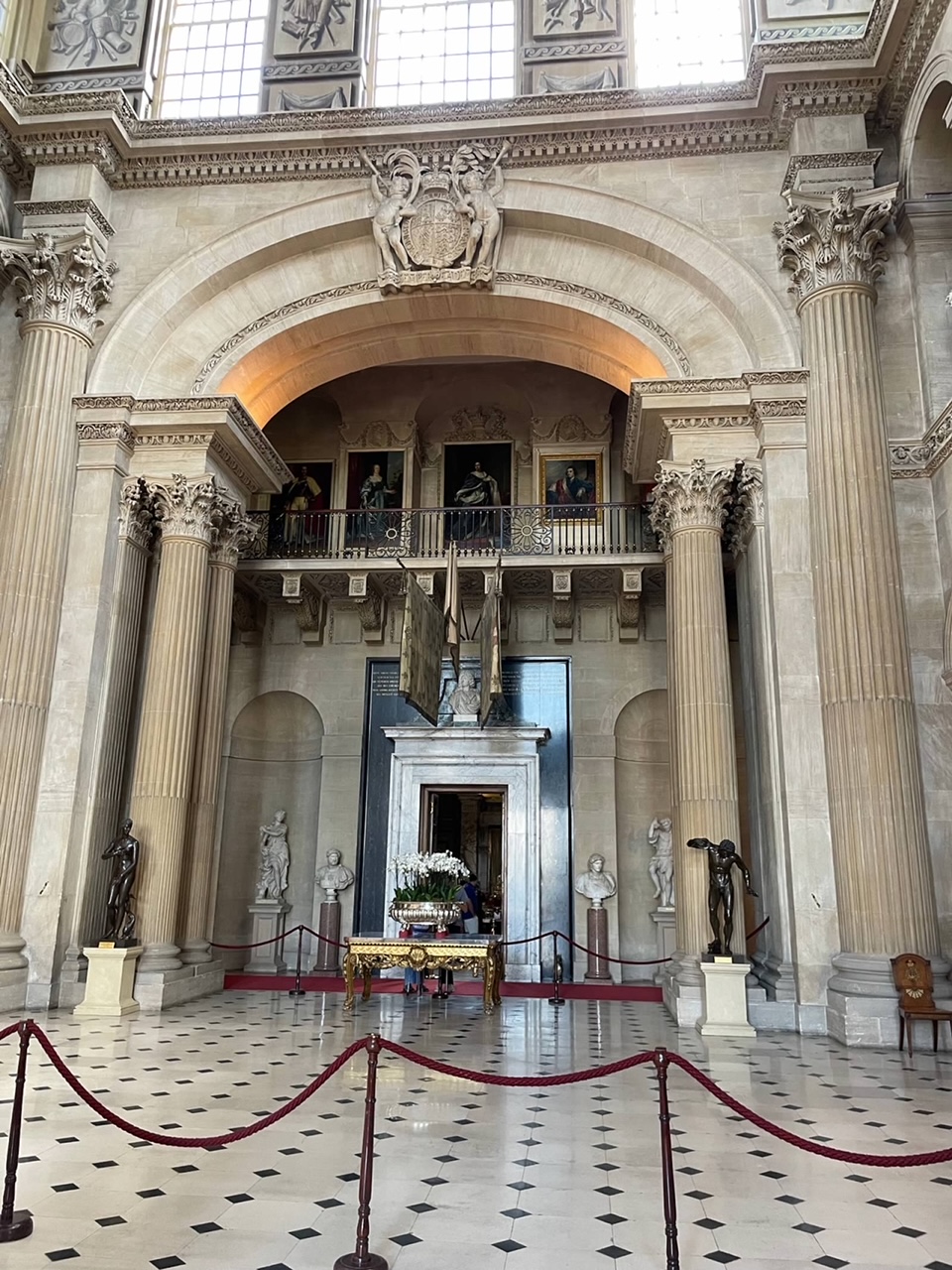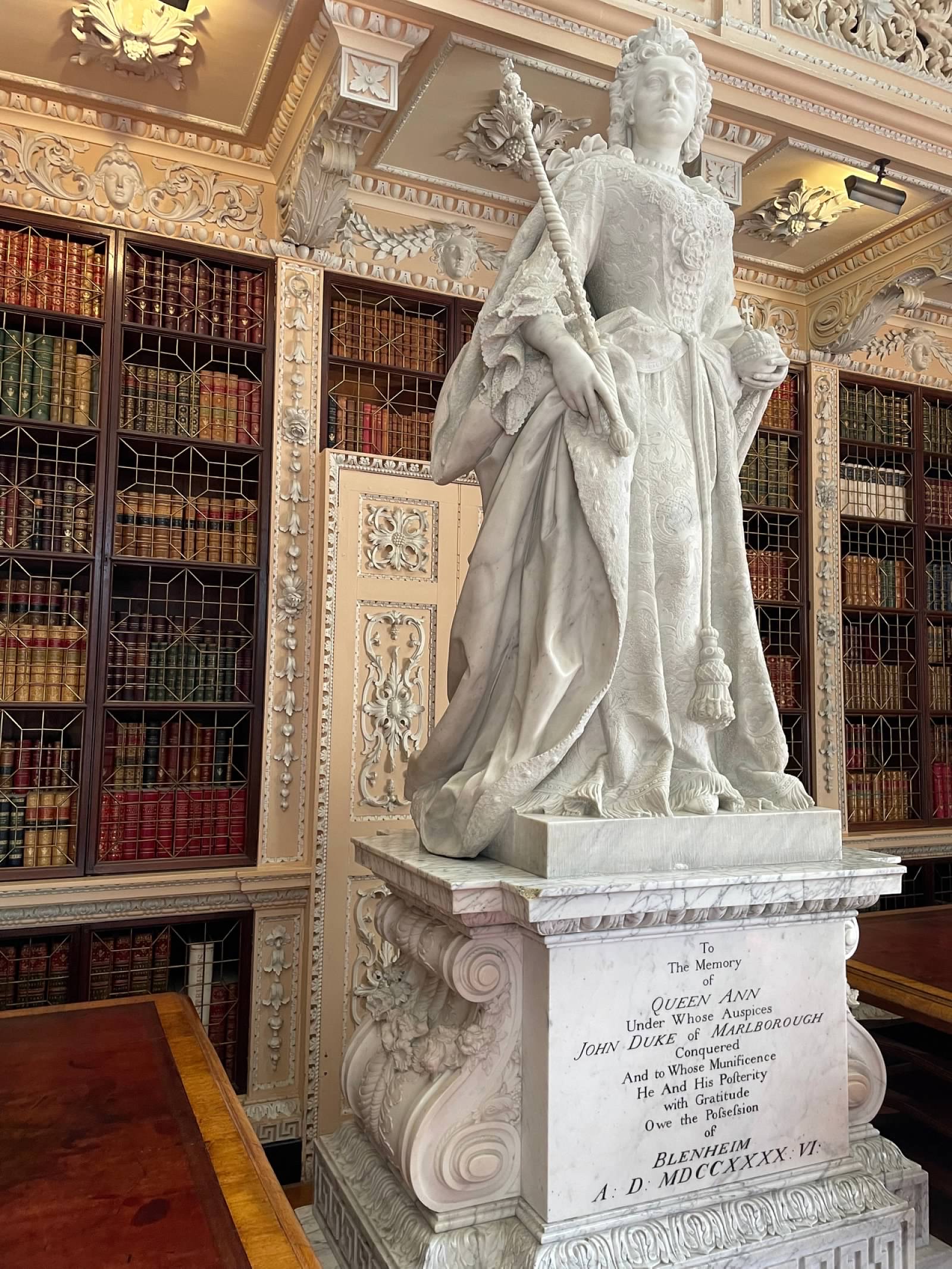 Since visiting the palace I 've noticed this statute in the Long Library in the background of a number of films.
Most recently I was watching Queen Charlotte: A Bridgerton Story and the Young Victoria.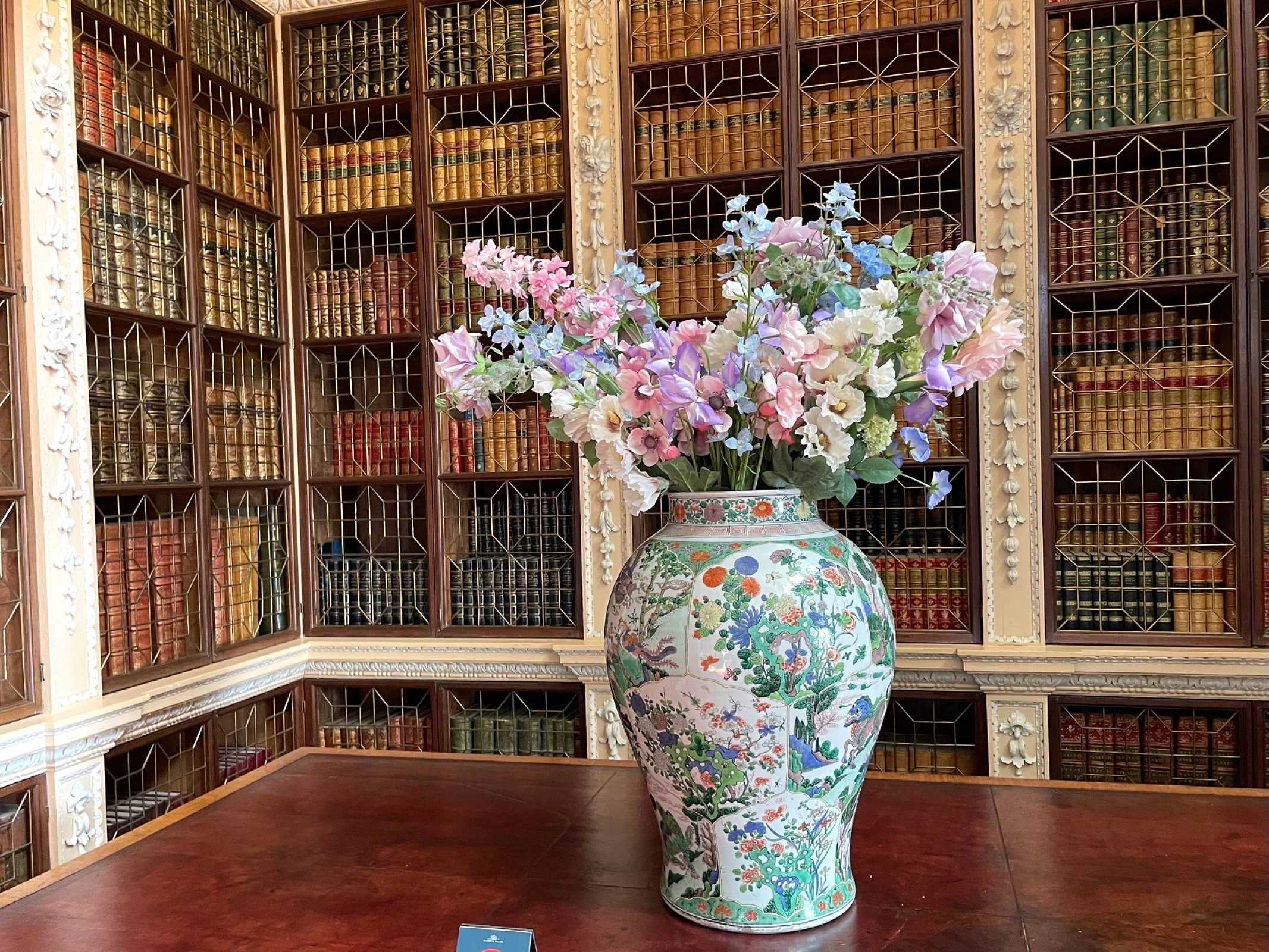 The books were being carefully vacuumed while I was there. What a good idea. I have tons of books that get so dusty!
I dream about having a two story library in my house.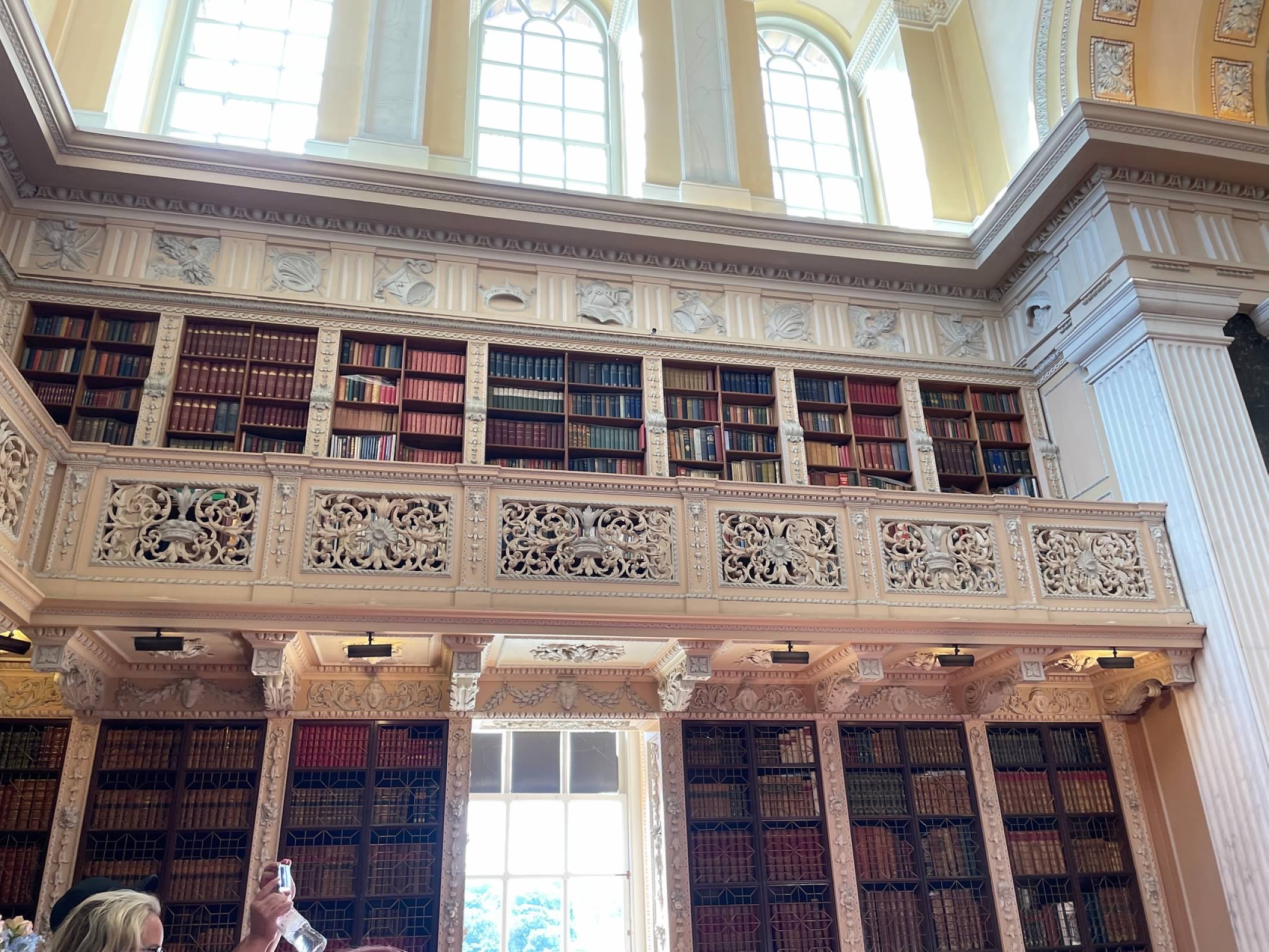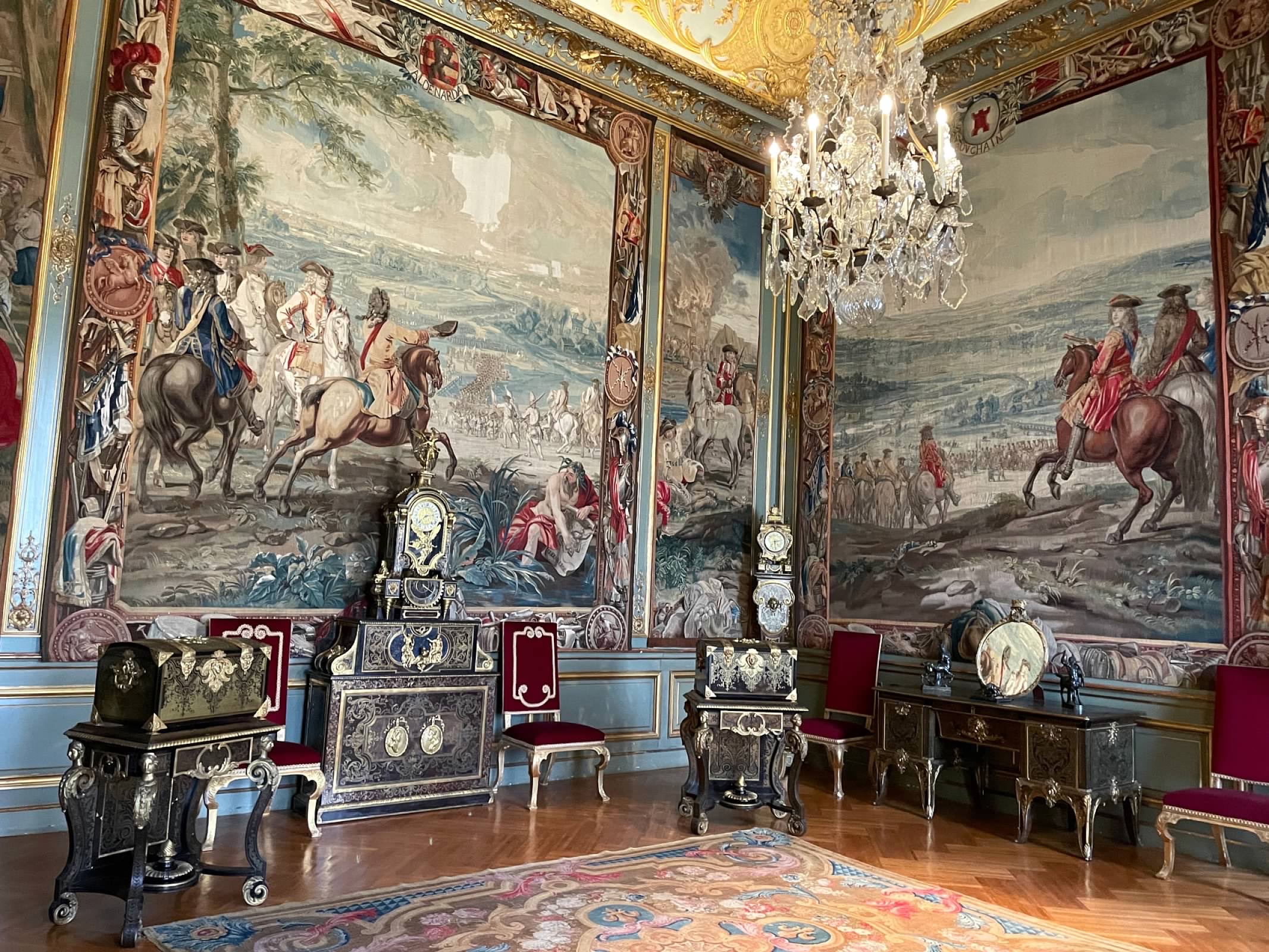 All these tapestries tell the story about the battle.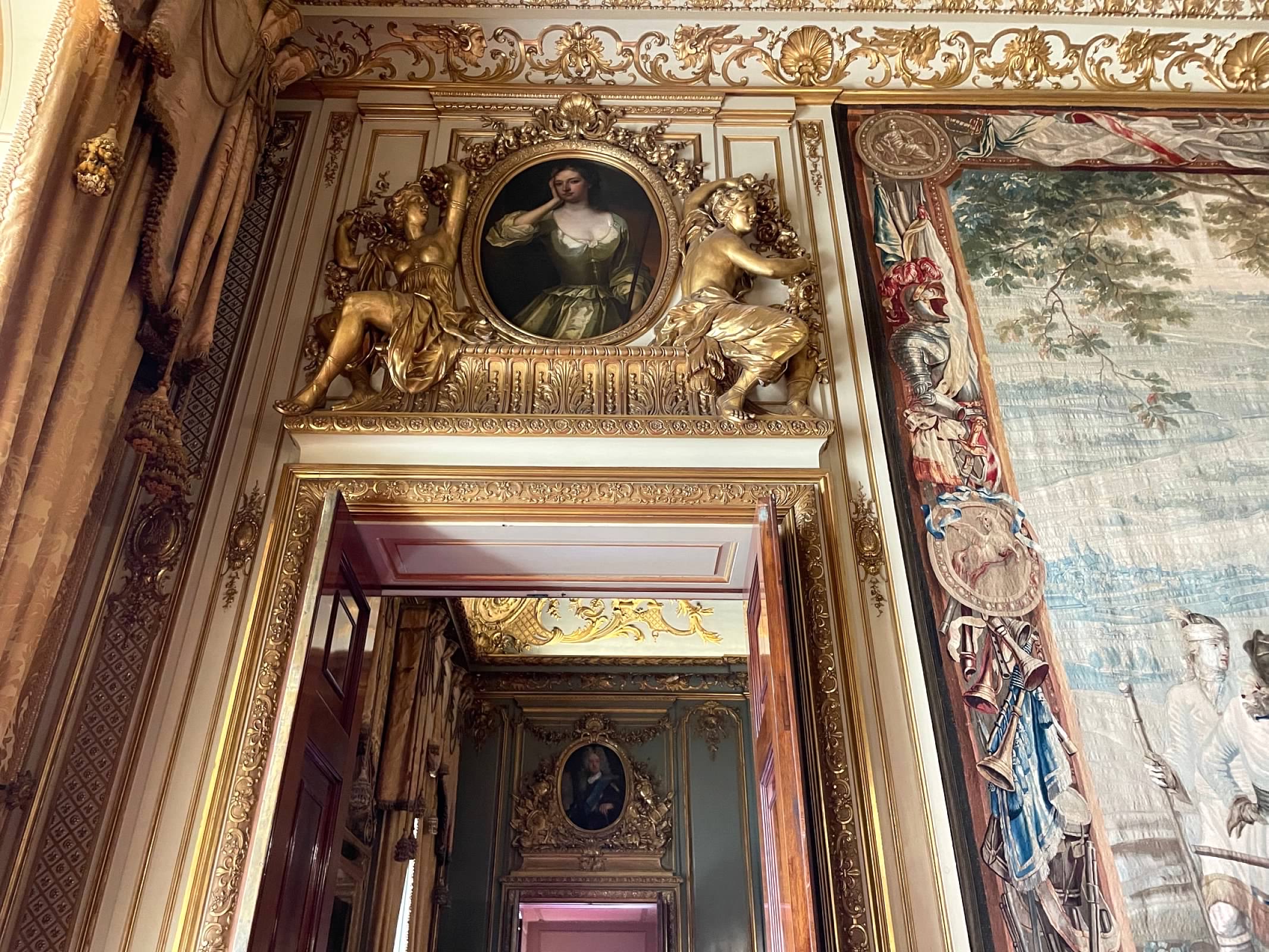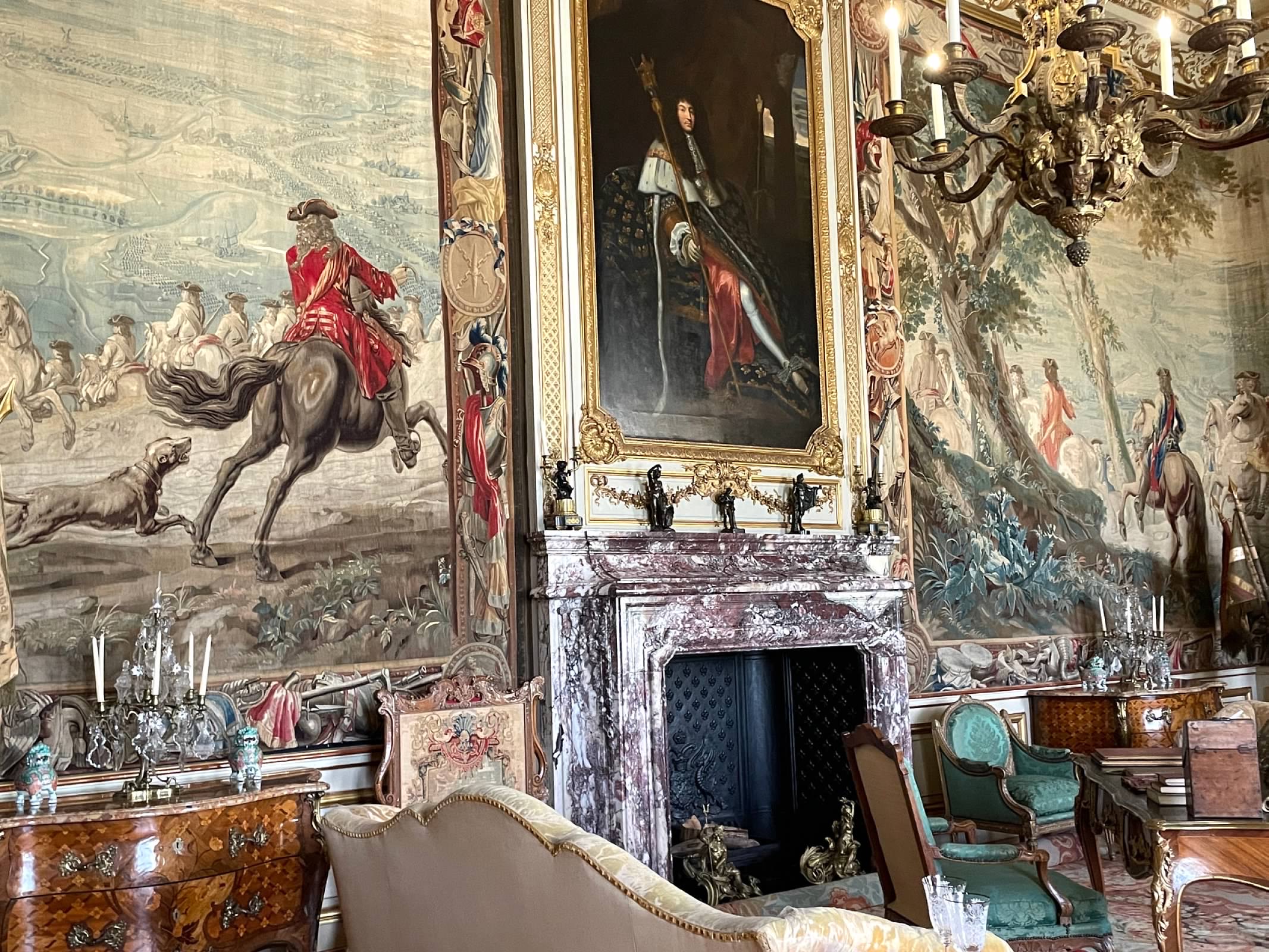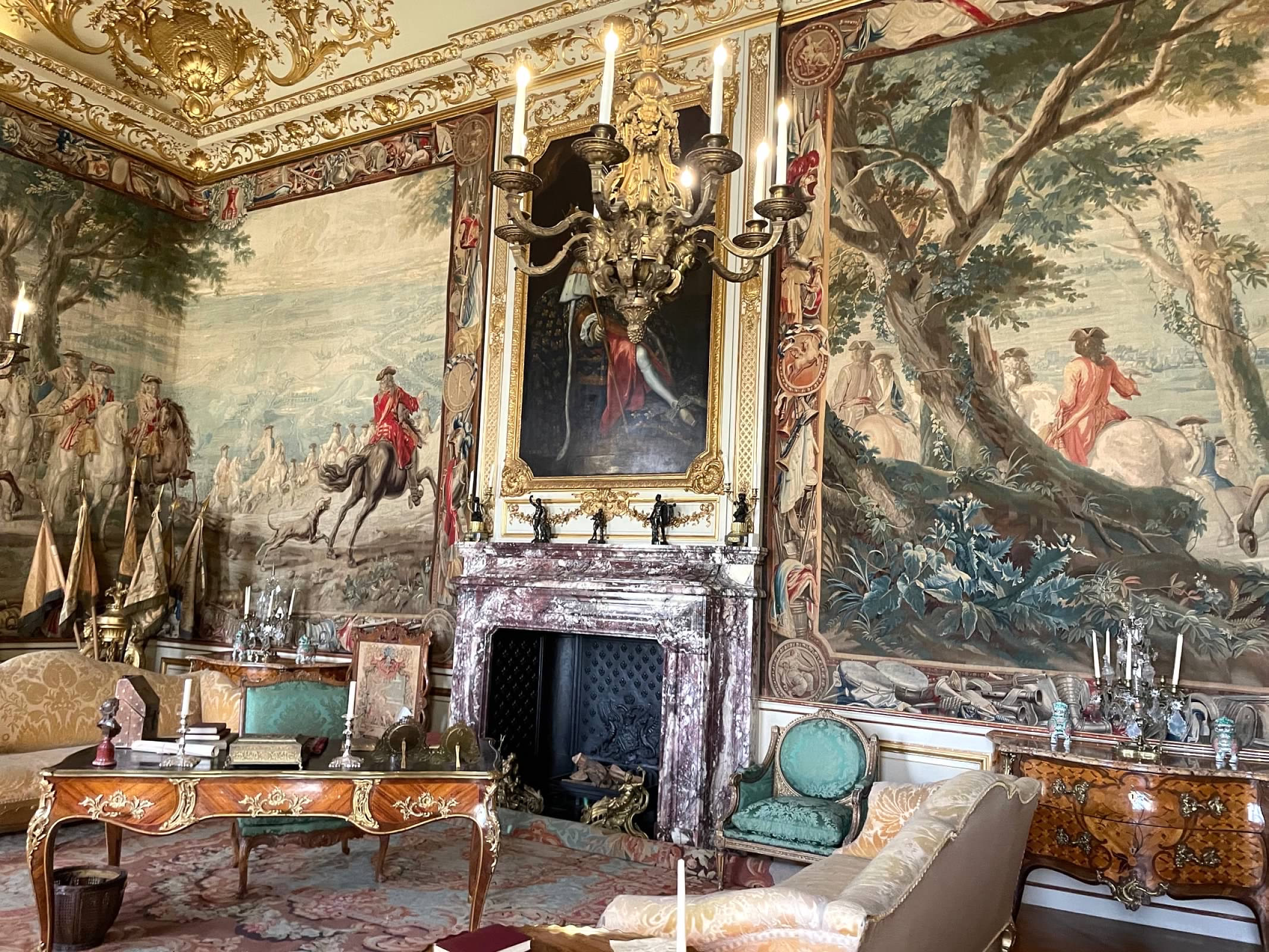 I love the fireplace!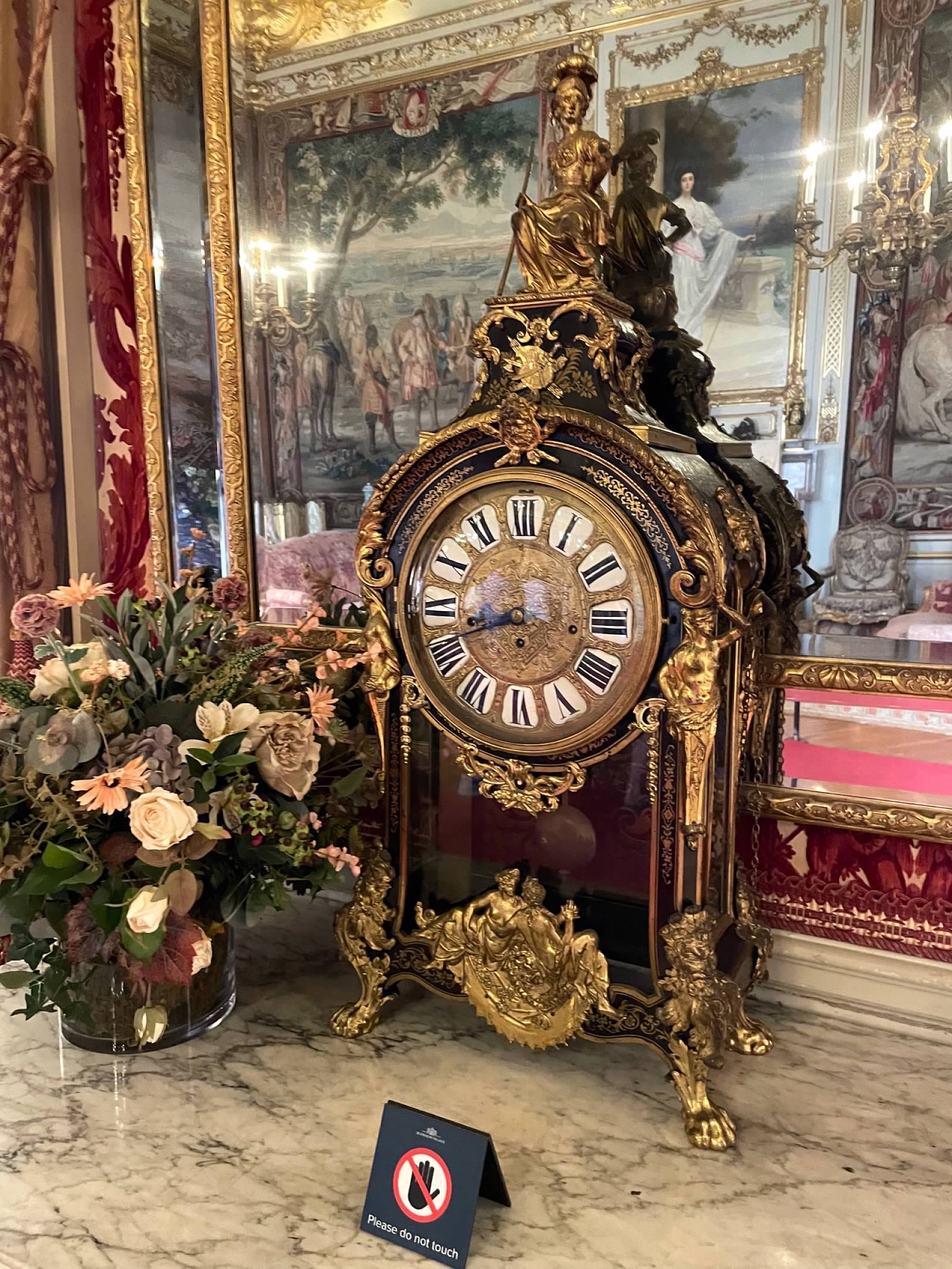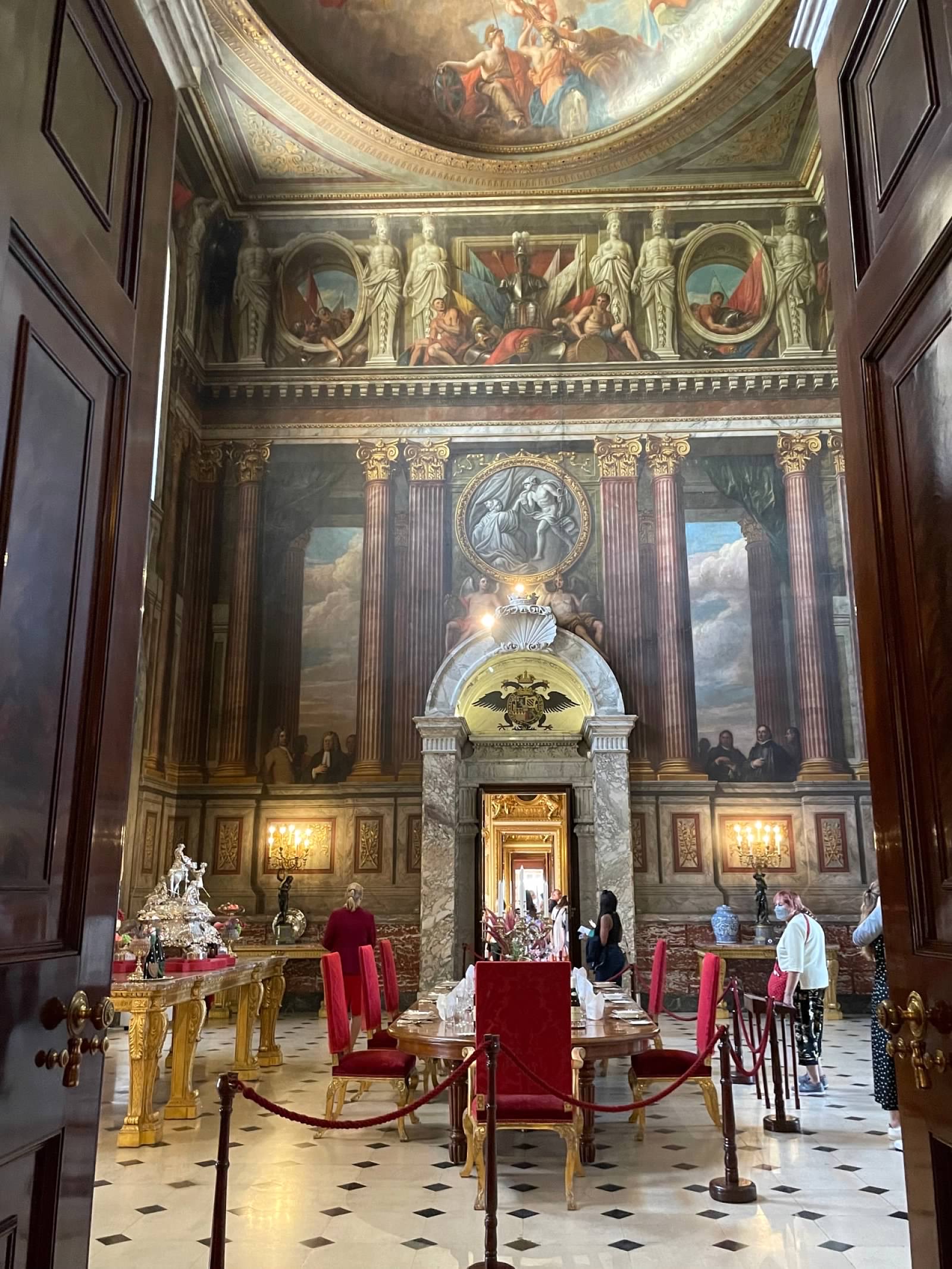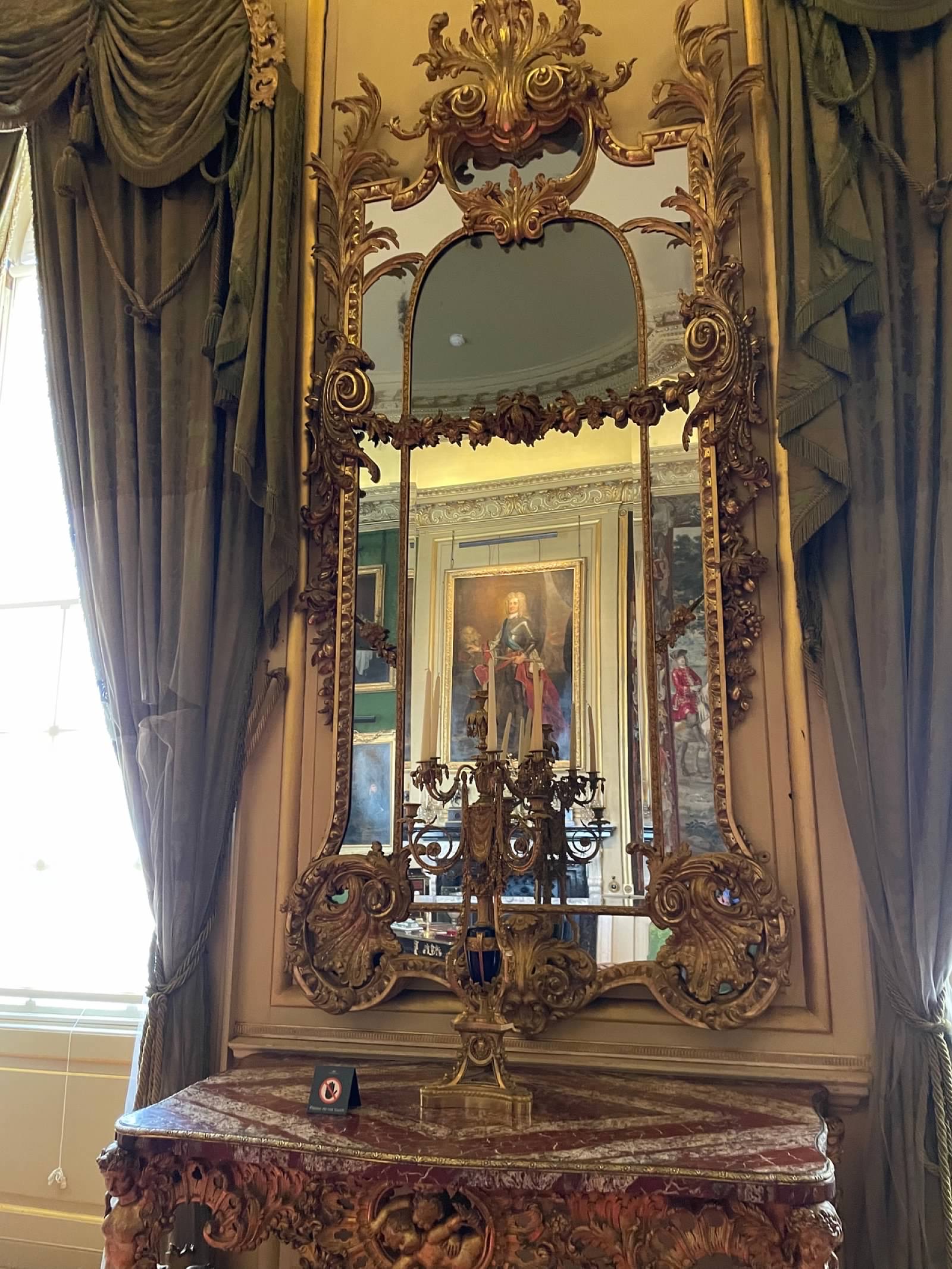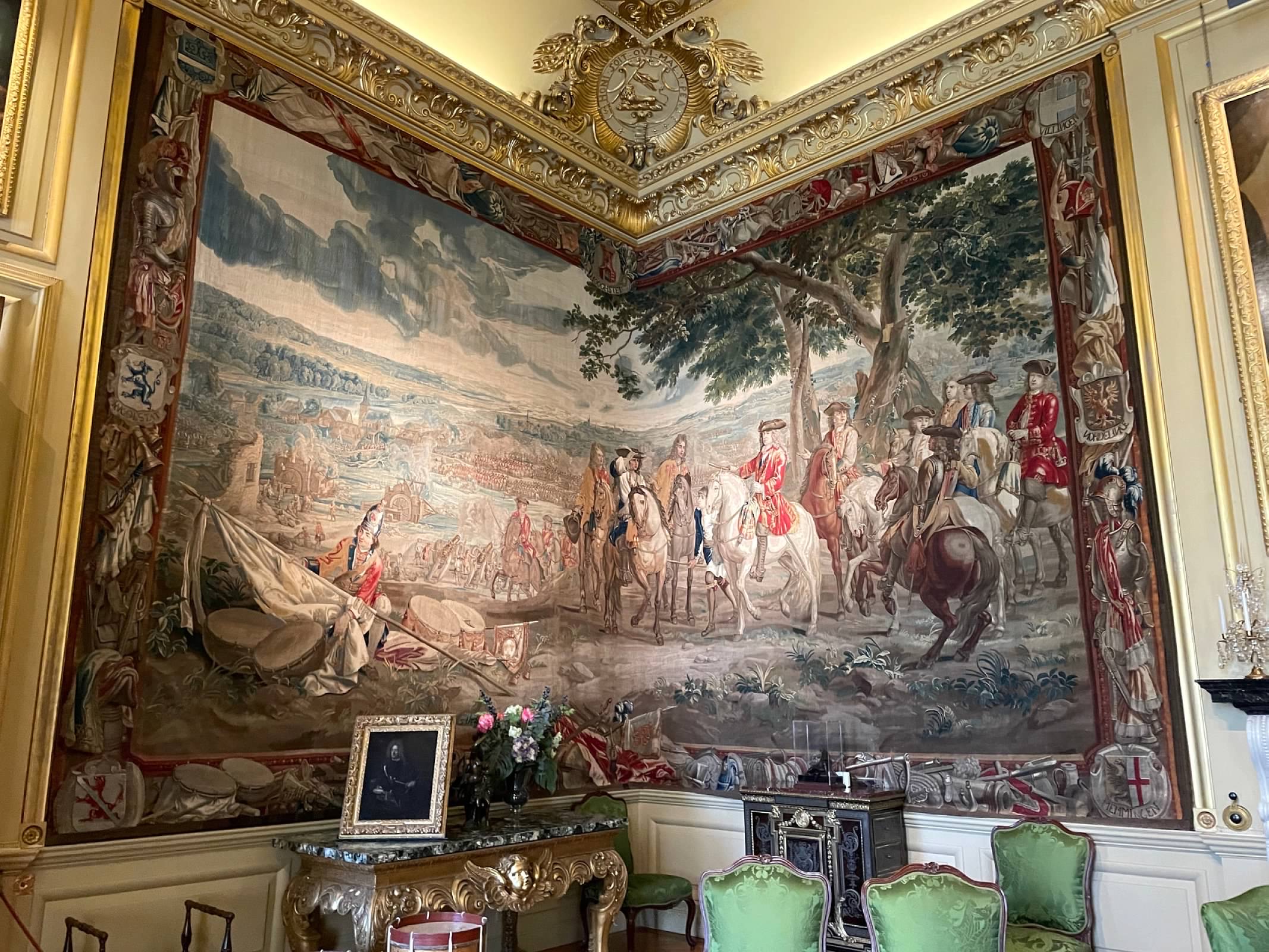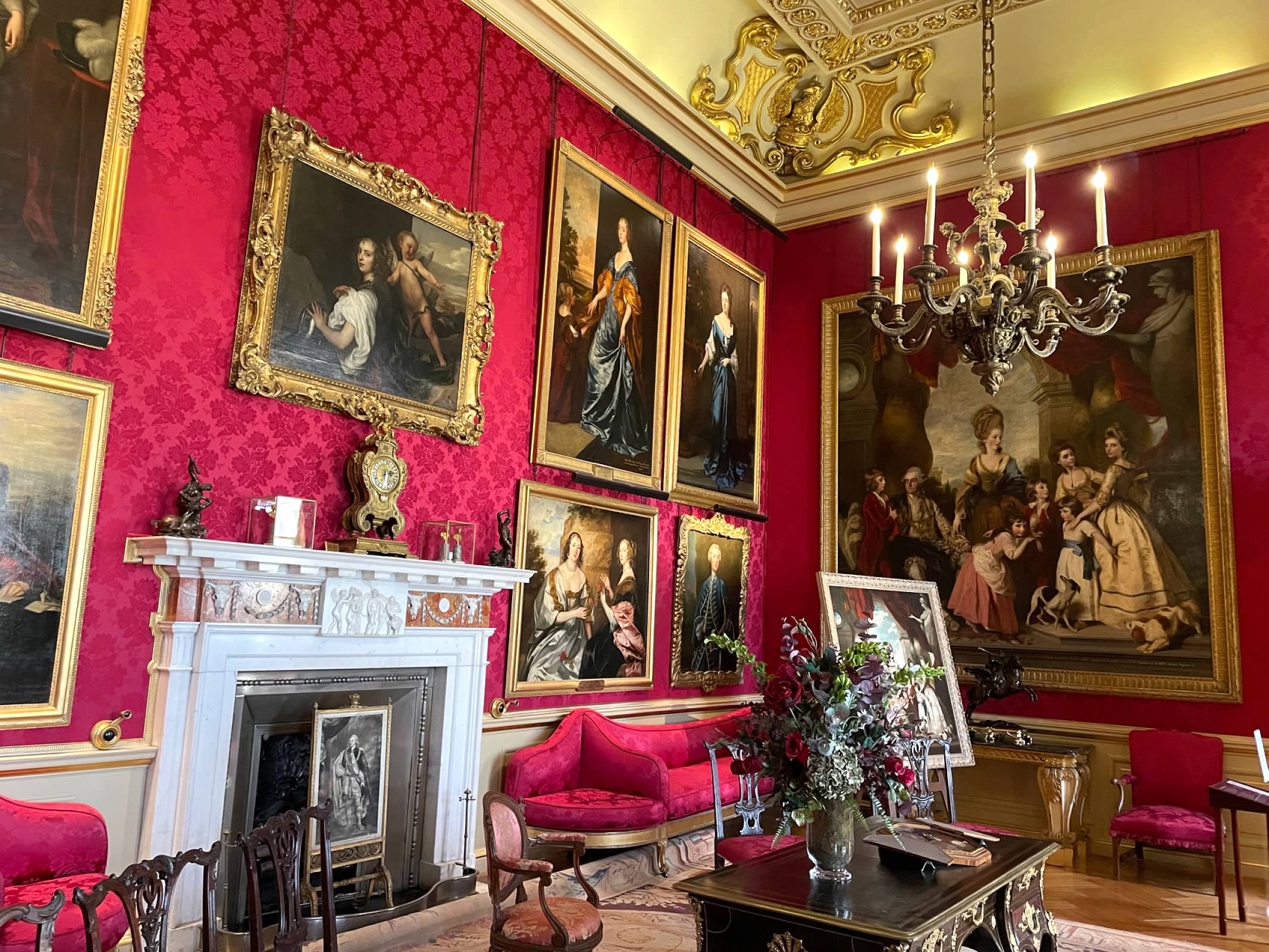 I can't remember who's who in all of these pictures. I just remember one of the photos in the Red Room features a family portrait including one of the Vanderbilts. 
Consuelo Vanderbilt was ordered to marry one of the Churchills by her mother - with the intention of gaining more status for her family in America and in order to use her families wealth to save Blenheim Palace which was falling into disrepair.
How romantic.
She reportedly wept at the alter. She was only 17.
She produced what she coined an "heir and a spare." The marriage was later annulled by the Pope.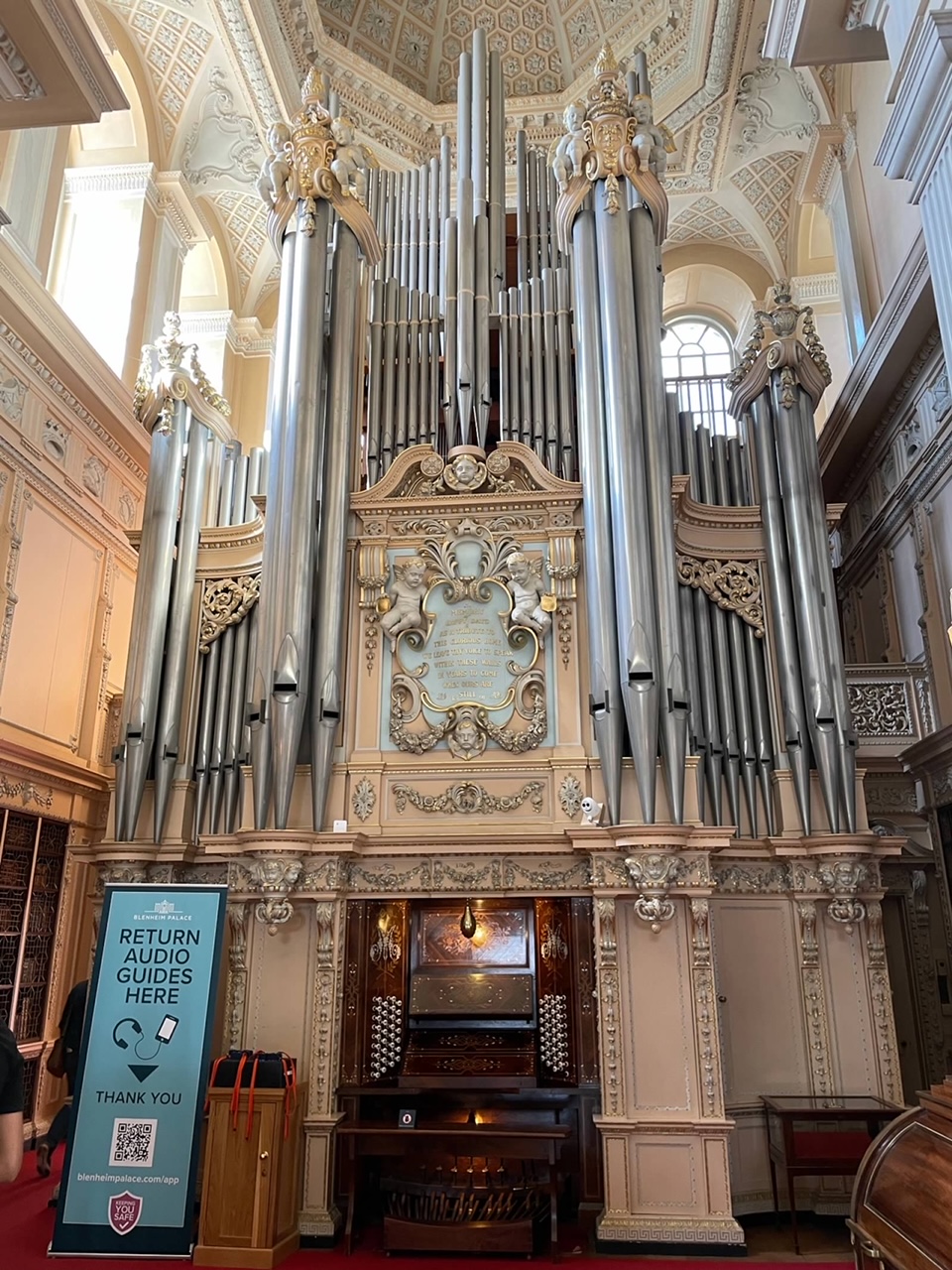 The Willis organ was installed by the 8th Duke in 1891.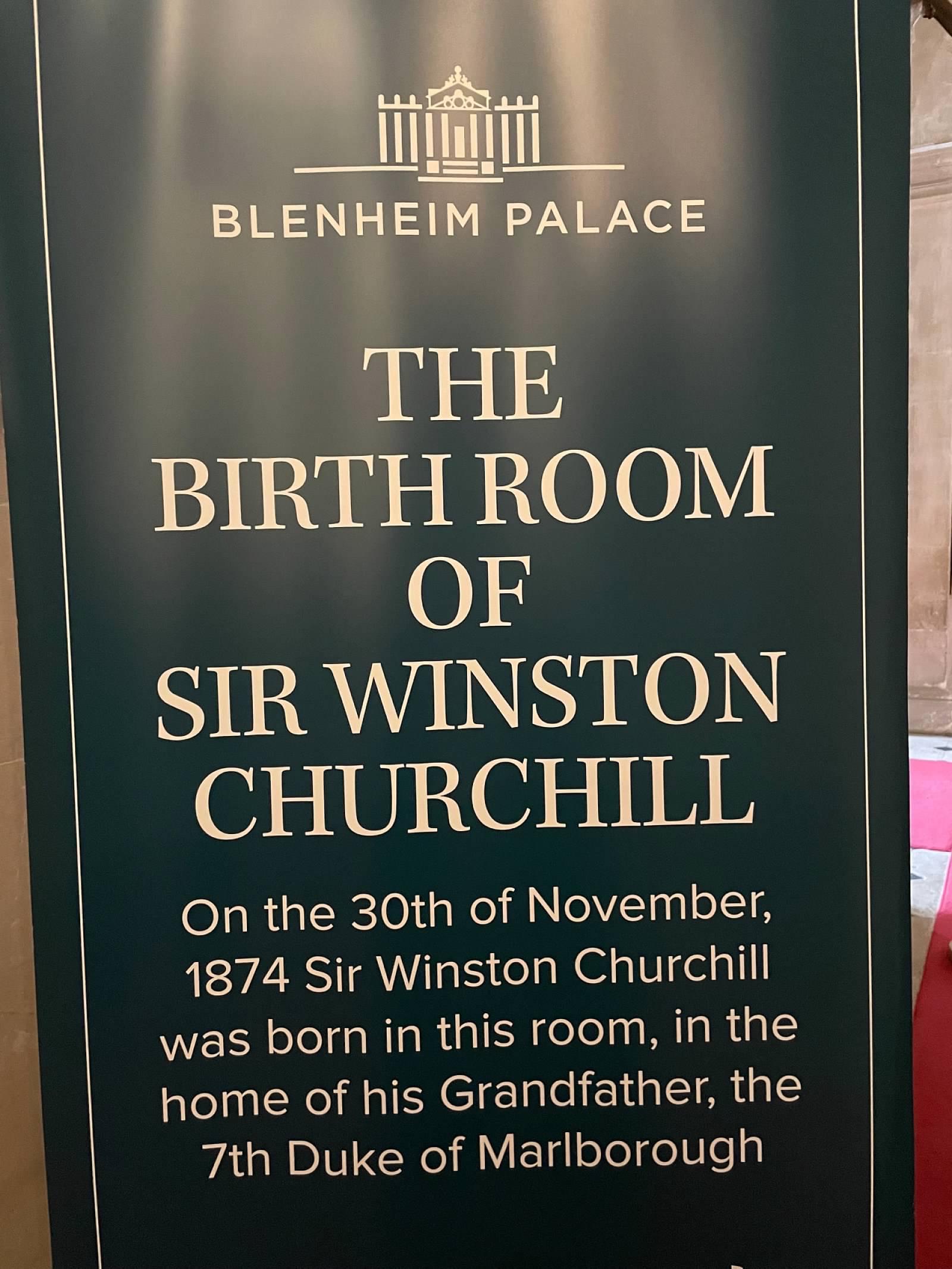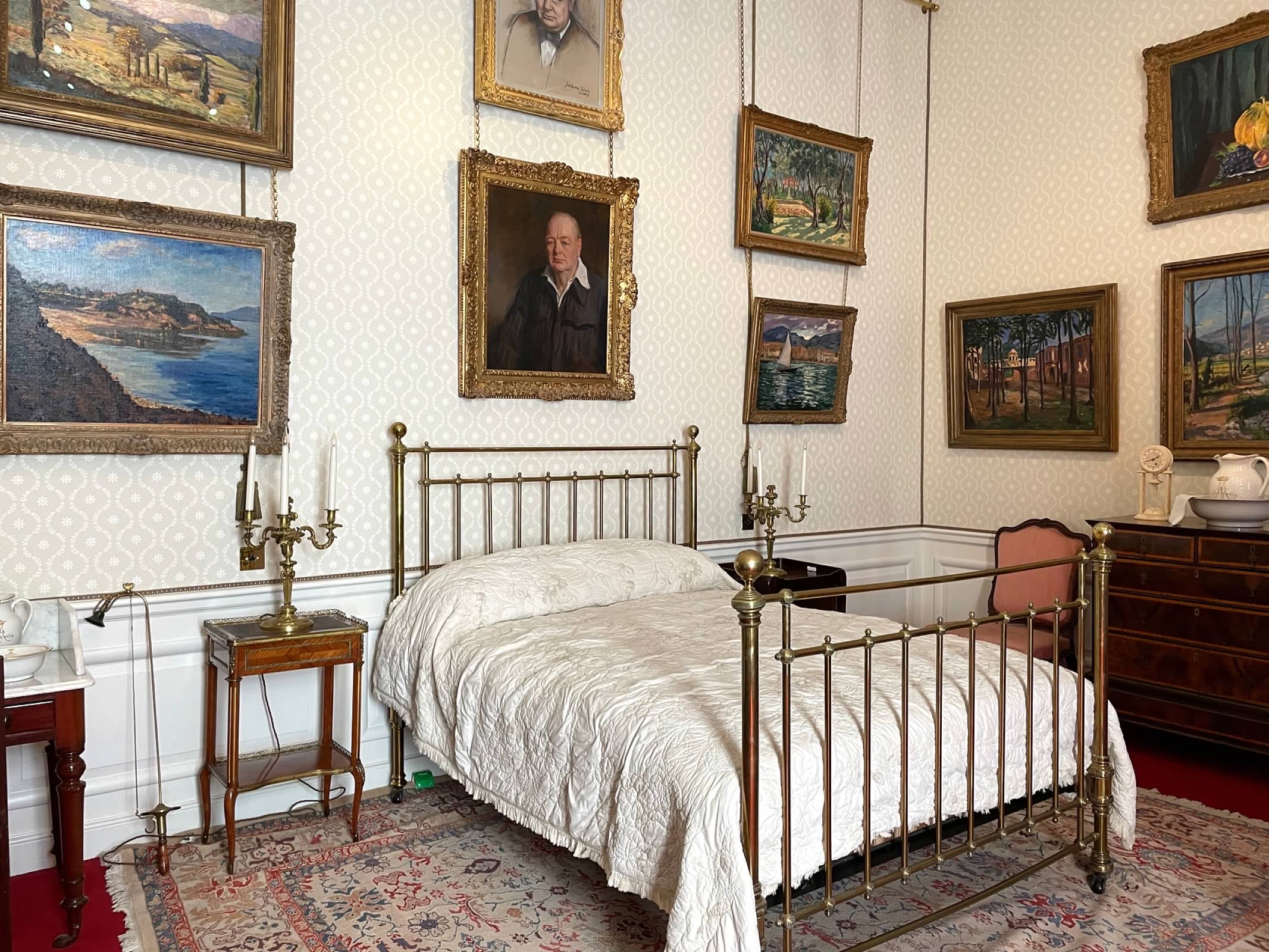 On display are some very personal items likes some of Winston's letters to his dad and his locks of hair.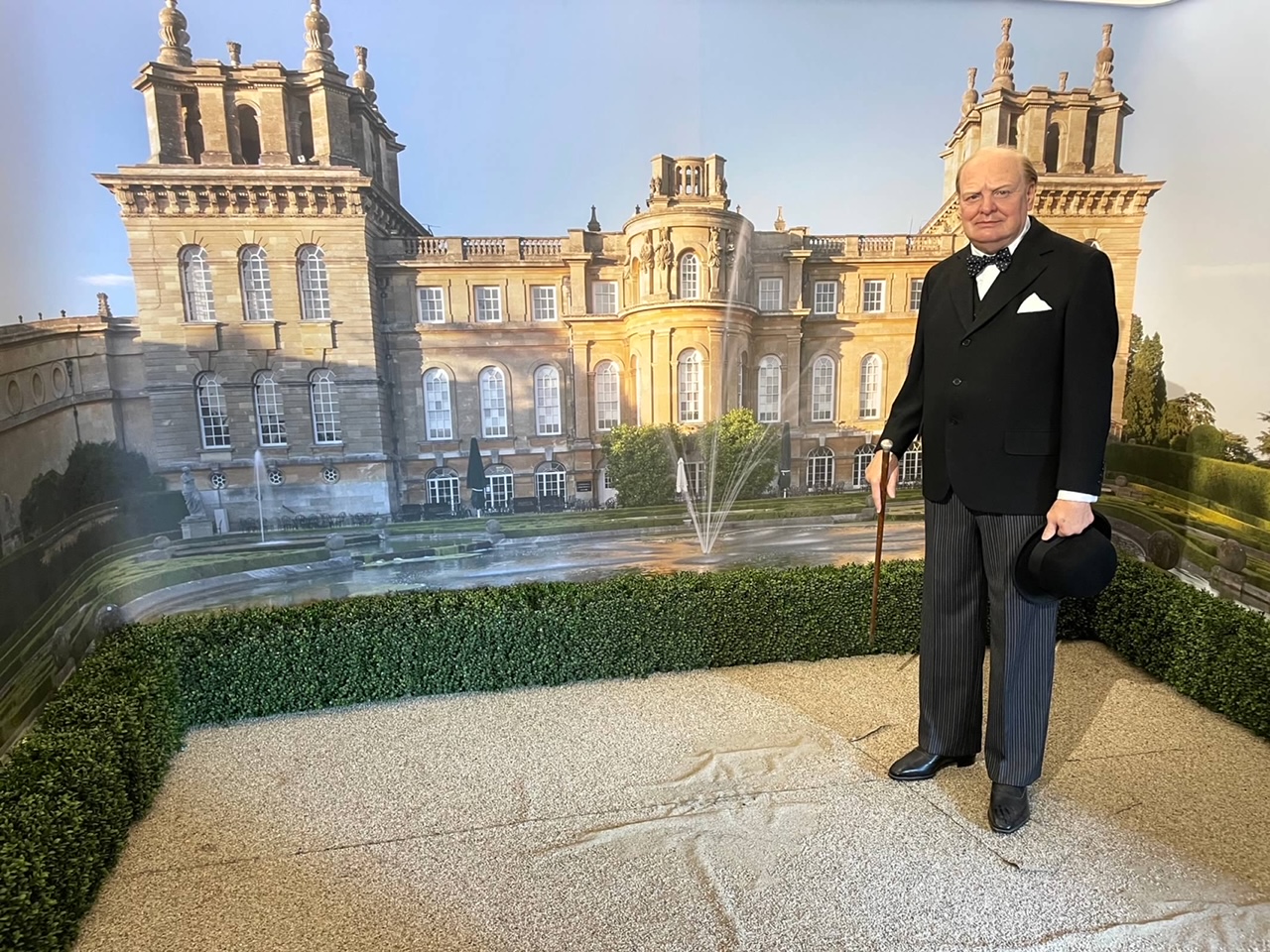 While I didn't see it - somewhere in the park outside is the Harry Potter tree. It was used in The Order of the Phoenix. The tree is next to the lake near Rosamund's Well. I didn't venture out in that direction. The place is massive. I was on an organized tour so had to manage my time.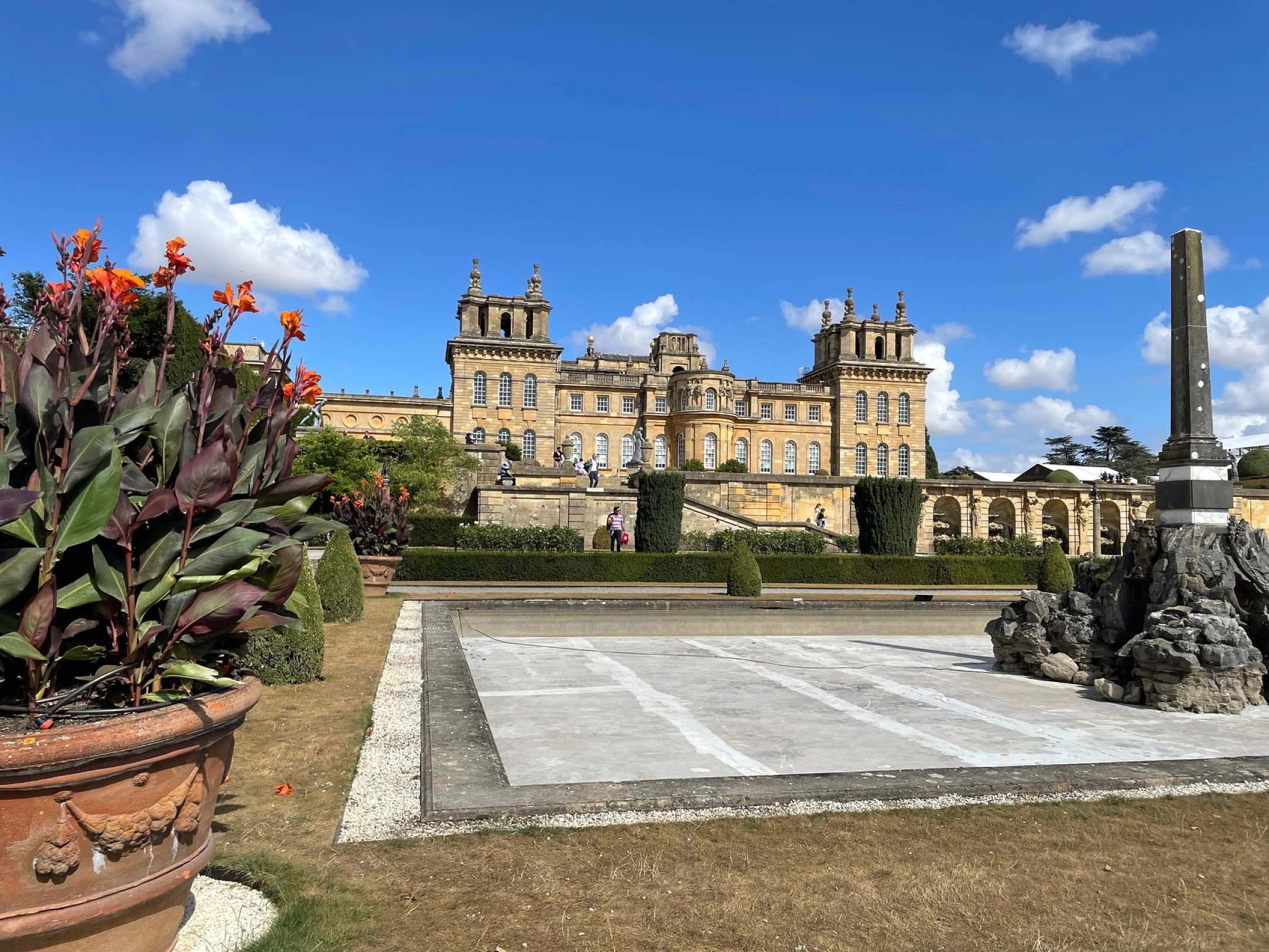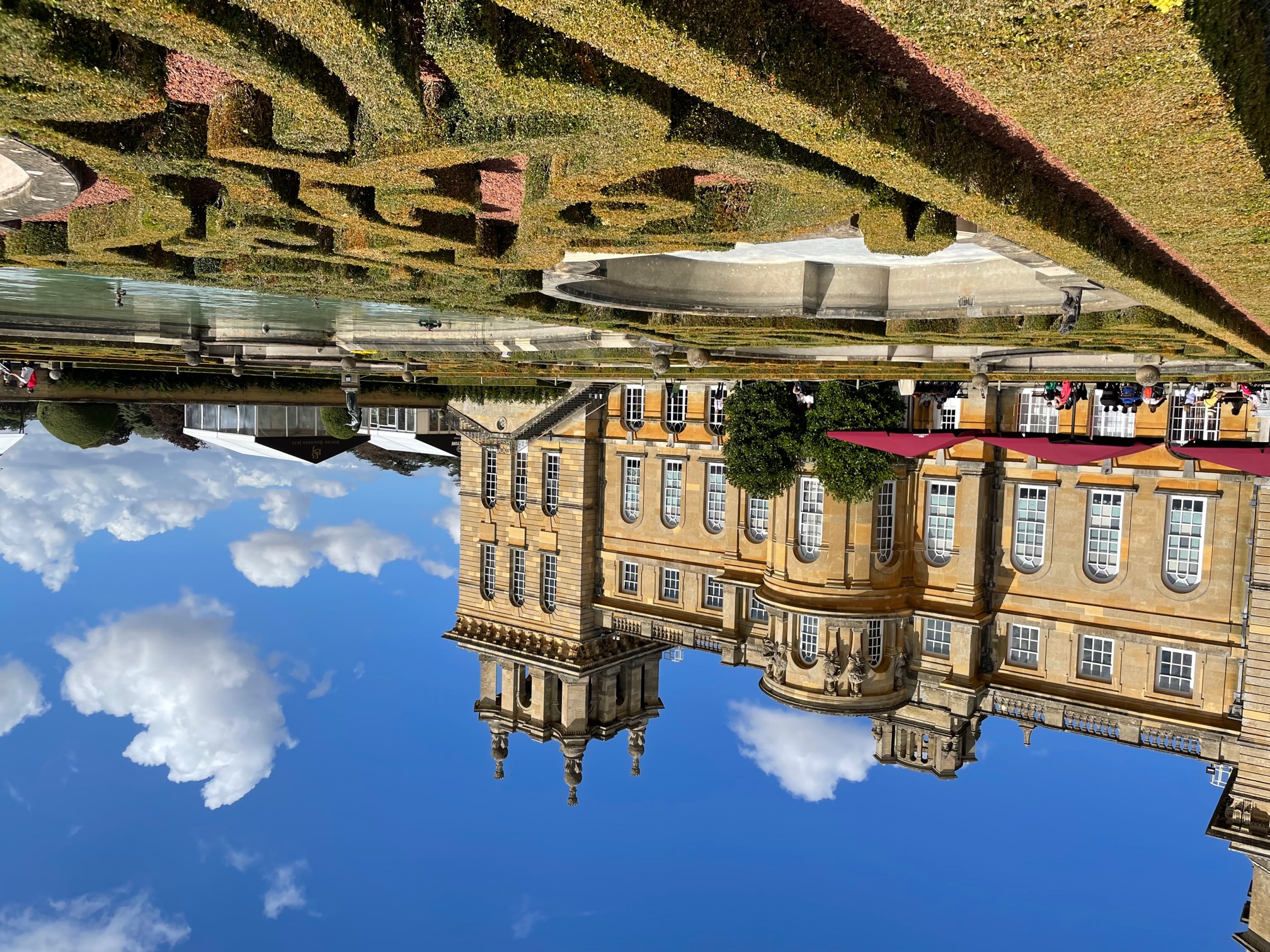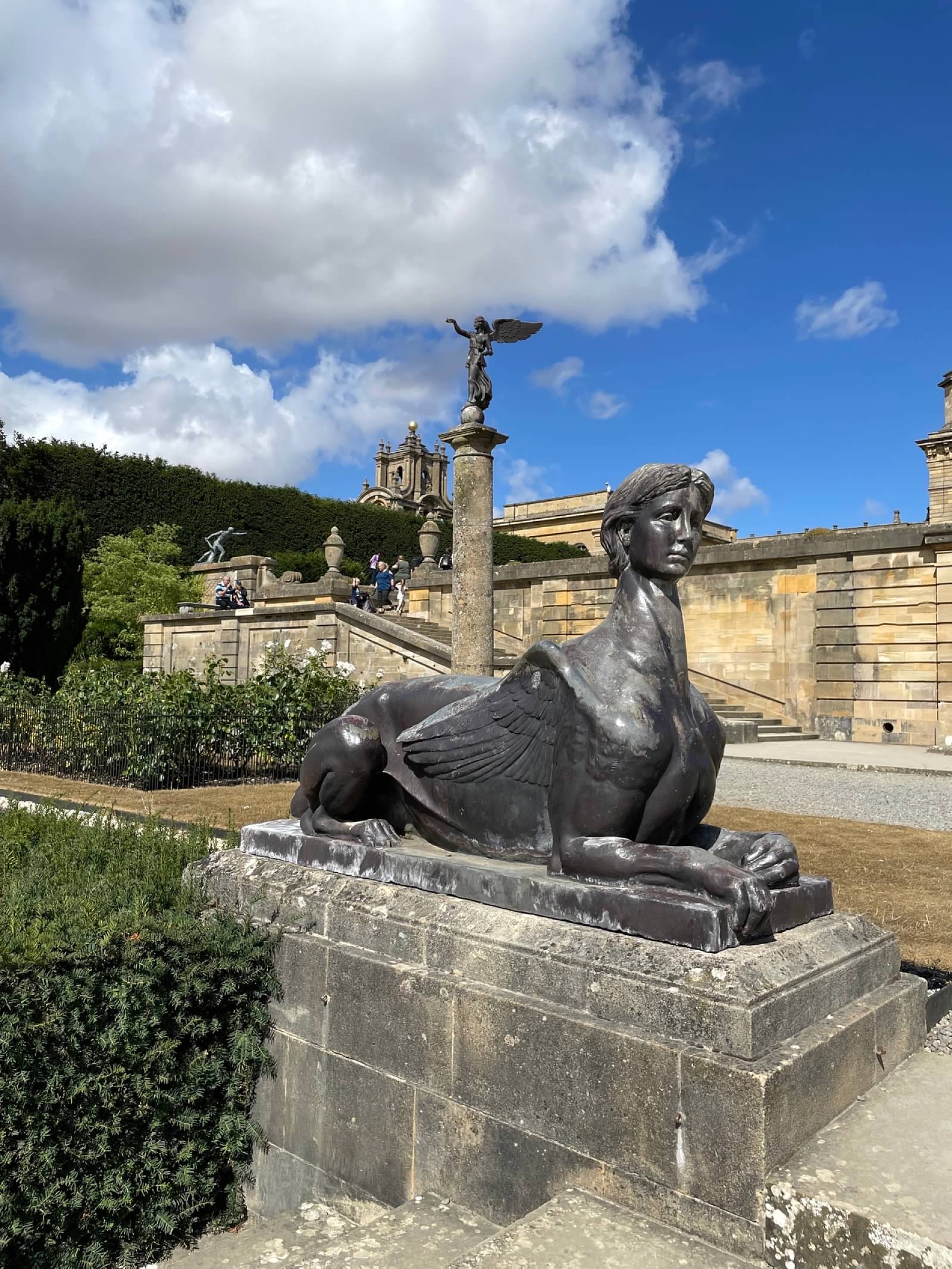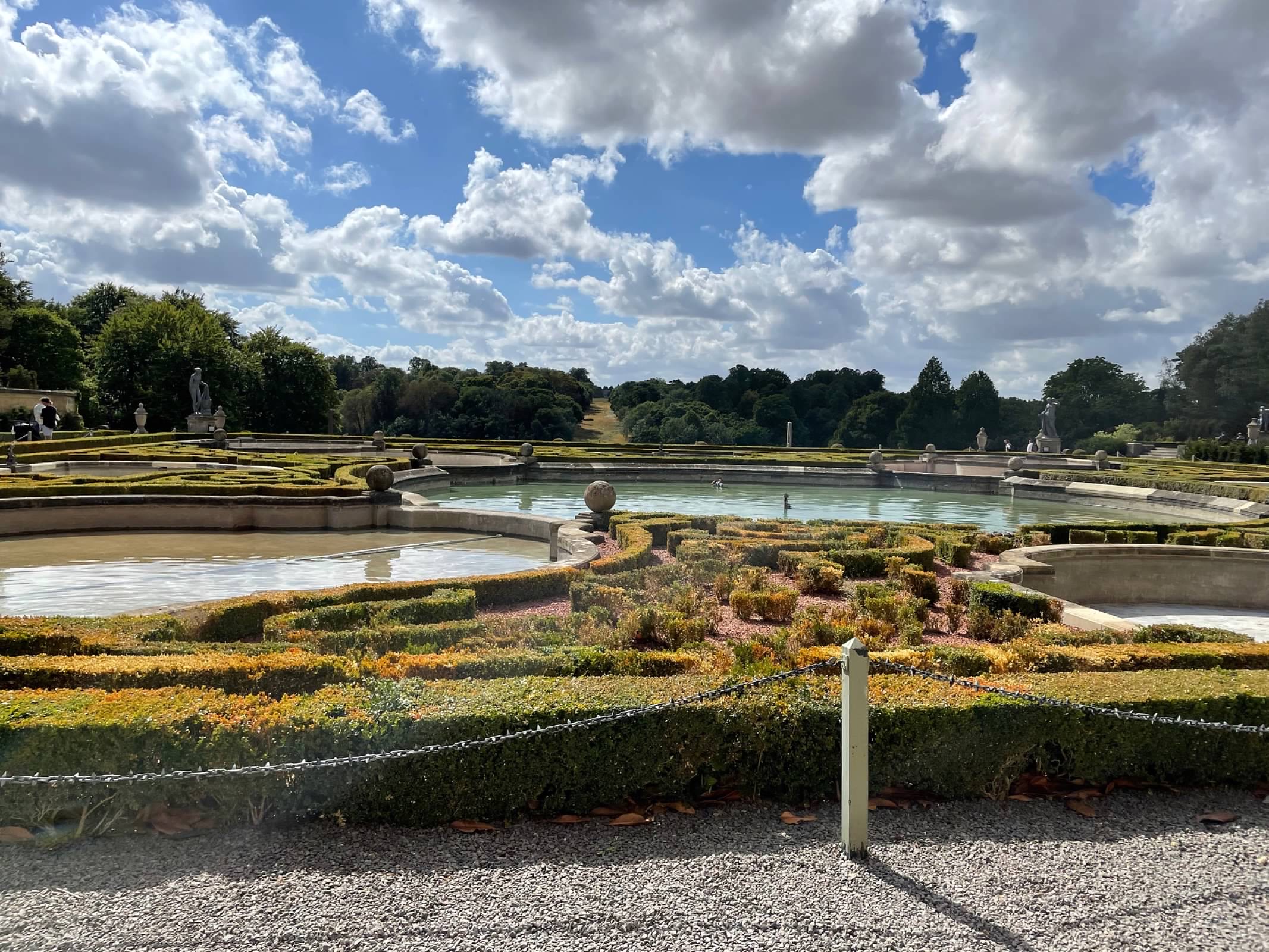 ---
---