Edinburgh, Scotland
August, 2022
I love Scotland! I still remember the sense of awe I experienced pulling into Waverly Train Station in Edinburgh for the first time and seeing the soot covered Scott Monument. Wow! This place is so cool!
The first time I visited was over 20 years ago when I was spending the summer studying in London. Then I got to come back for a wedding. I was so excited to be going back after over a decade.
It was a journey not without obstacles. The whole reason I was traveling back to Scotland was to see my very favorite band in the world kick off their European tour in Edinburgh.
The morning I left Maui, I was informed the show was cancelled! And that wouldn't be the first thing that got cancelled.
The night before my trip to Scotland, I was in London still a bit jet lagged and woke up at 4 am. I checked my email to find a rather confusing notification that my train might be cancelled due to a technical issue or it might not be cancelled - it depends on whether my train is still on the schedule or not! What?!
Mine was not on the schedule. Ensue panic attack.
I was having a lot of difficulty getting my phone to work the first part of my trip and I wanted to speak to a human so I got up and walked to the train station early to try to talk to someone. I got there about 7 am and no one was there. The ticket counters were closed.
There were kiosks where I could check the schedule. The trains from London take anywhere from 4.5 hours to 7+. I wanted the quickest one. I found a train I wanted to take - but it departed earlier than my original train which left me less time to get ready and I hadn't packed yet! So I ran back to the hotel and tired to book the new ticket from my laptop but there were no seats left.
It was just one thing after another and I started to spiral.
I eventually found another train with seats available but it was more expensive than my original ticket - which was a first class seat! Booking the new train I couldn't select my seat or even see where my seat was but I had no options. I just had to hurry up and book it because everyone else who had been cancelled was trying to rebook as well.
I packed with my hands shaking and hauled ass back to King's Cross hoping to talk to someone to sort out my ticket to see why the price difference and where my seat was. But this time when I get there the line to the ticket counter is massive. Forget that.
So I just sat down across from the Platform 9 3/4 store and waited to see what platform my train would be on.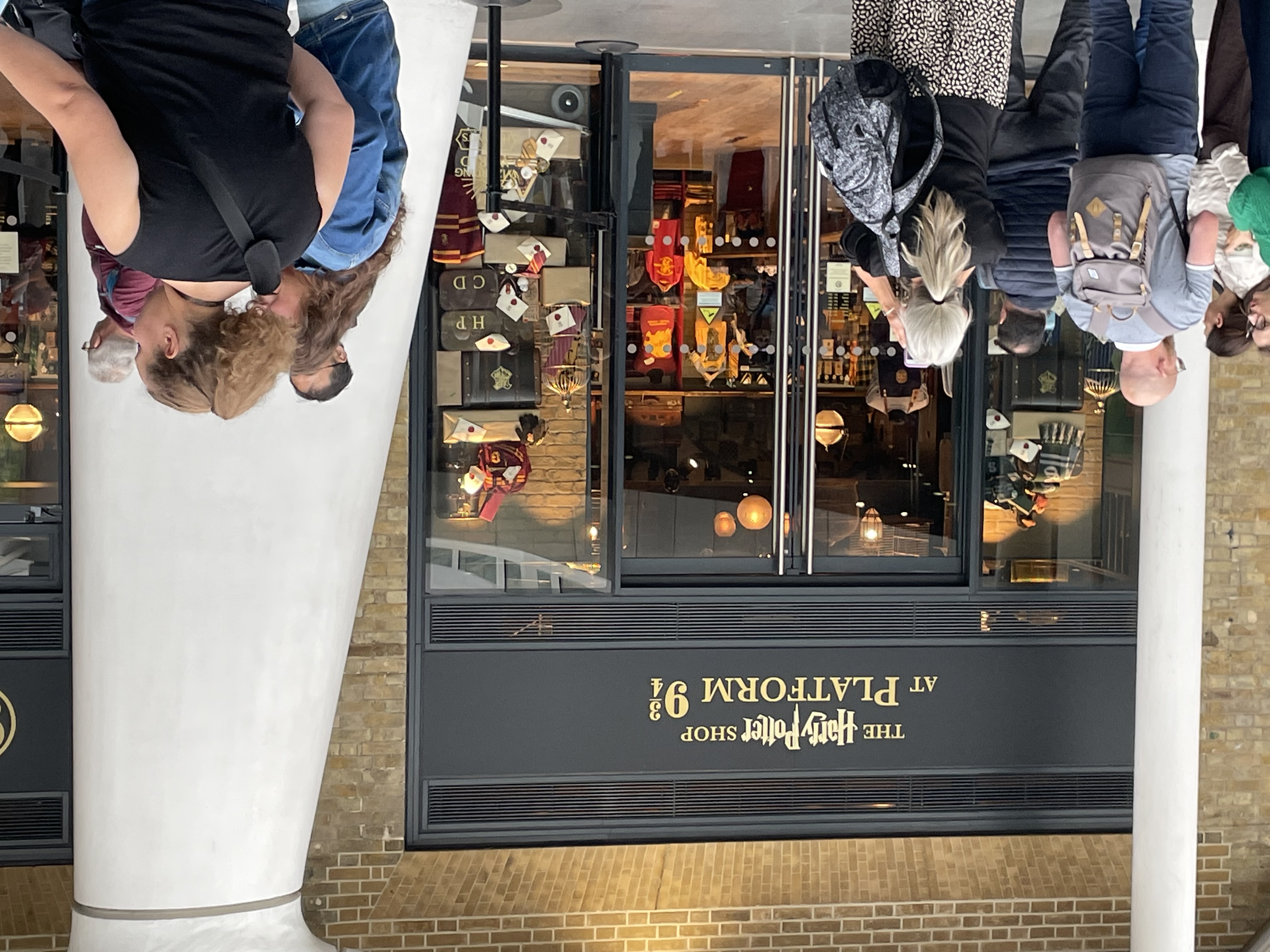 The TV screens don't tell you until about 15 minutes before departure what platform you need to be on. So when it finally shows up everyone jumps up and runs to the platform. So I found myself in the mob of people running towards the train when I realize oh yeah I still don't know where I'm supposed to go! Which carriage am I in? Where is my seat?
The e-ticket that I just got did not have a seat on it. I found the email they sent me after I rebooked and I just looked at the top and saw a seat number. I went to that carriage and the luggage rack was completely full. I have nowhere to put my suitcase. The guy behind me so graciously took all the bags down and rearranged them so I could fit my bag and he even lifted it up there. My bag was on top and then more bags where on top of that. 
Then I get to my seat and find a little kid sitting there. I said, "Hi, is this where you're sitting because I have this seat." His slightly older sister sitting behind him pops up and shows me his ticket and says this is our seats look! And she did. Her dad was sitting behind her and he pops up a bit aggressively and asks/demands what's the problem here?!
Fuck! I want off this train!
I go back down the aisle and I yank my luggage off the rack as hard as I can to get out out from beneath the stack of bags on top of it and in doing so I sliced my hand open.
The train doors are now closed. I push a button and they open. I get off with my bloody hand and luggage and decide I'll just go back to the hotel at this point. 
Then I see an employee on the platform and ask him to help me get sorted. I said I have a ticket and there's a little kid sitting in my seat. He looked at my email and said this ticket is for the train that was cancelled. He scrolled down further and found my new ticket. "You're way down at the end," he says. 
I get to the correct carriage and there's plenty of space for my luggage. I slid it in. I sit down and look at my hand covered in blood.
It was rough.
I sit there and start listening to a podcast for like half an hour but I'm too distressed to pay attention. I needed to process what just happened. So I start writing in my journal which makes me start crying. I had my mask on and put on my sunglasses and just silently cried for a few minutes but then I had to stop. The train made a stop and guy got on and sat next to me. So I just had to sit there like a statue the rest of the trip.
It was a four hour trip. My butt and back were stiff and sore. And I had to pee for hours. The joys of traveling!

Anyway, I made it! That's half the battle.
I mostly stayed in and around Edinburgh.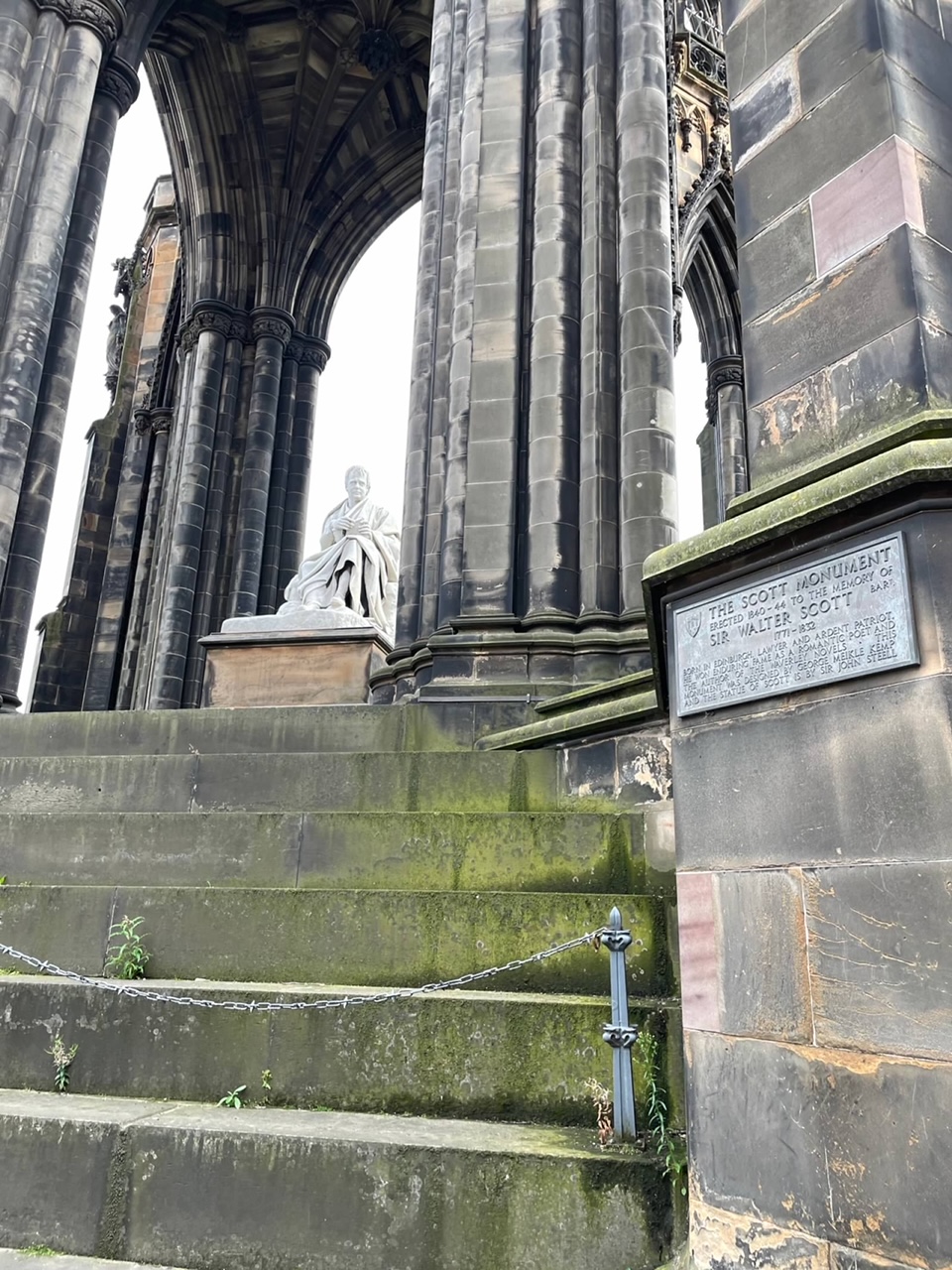 Edinburgh Castle
Edinburgh Castle looms above the city on Castle Rock. It sits at one end of the Royal Mile and Holyrood Palace at the other. In between the two royal residences are a cathedral, churches, graveyards, shops & pubs galore and so much more!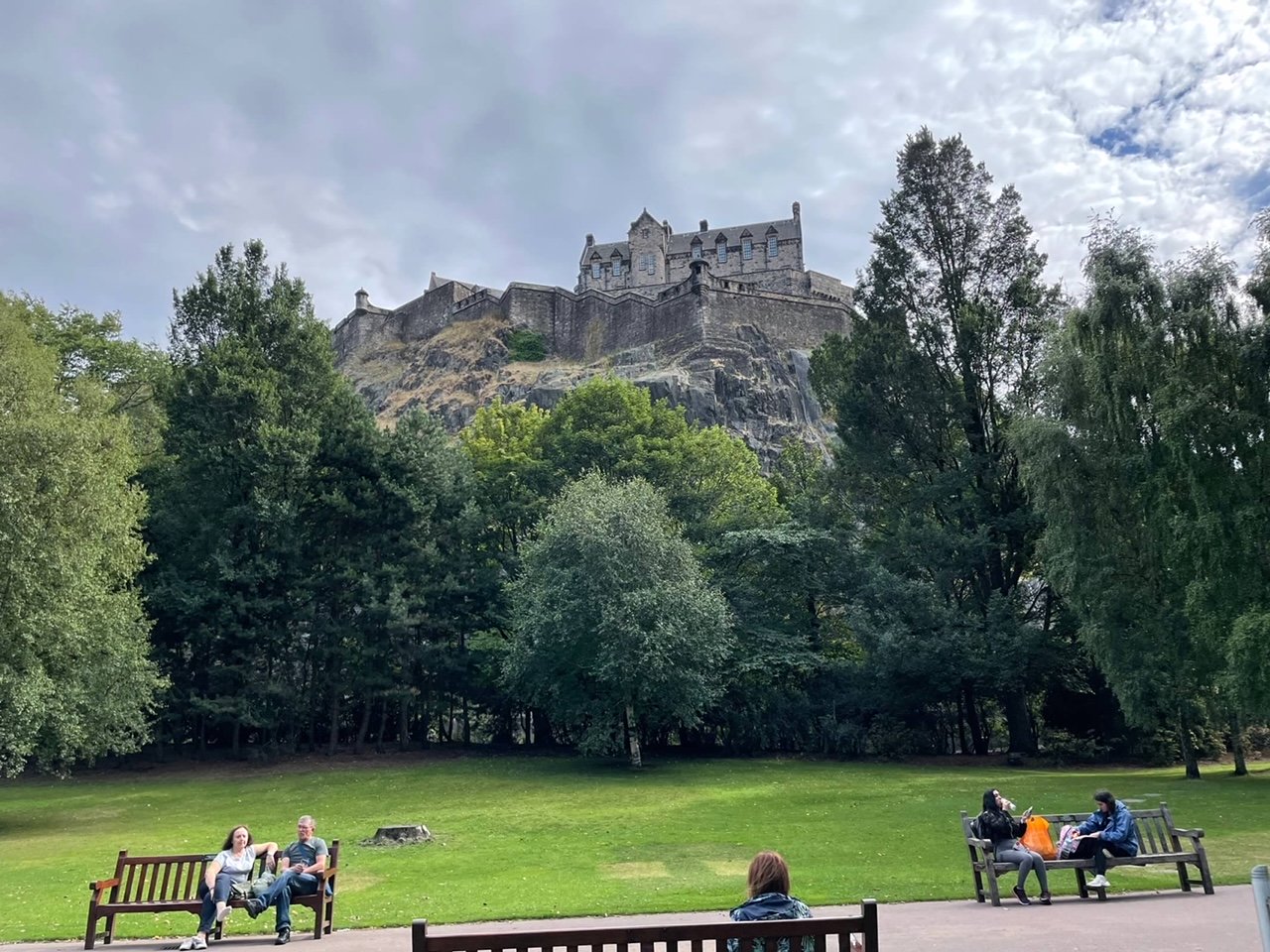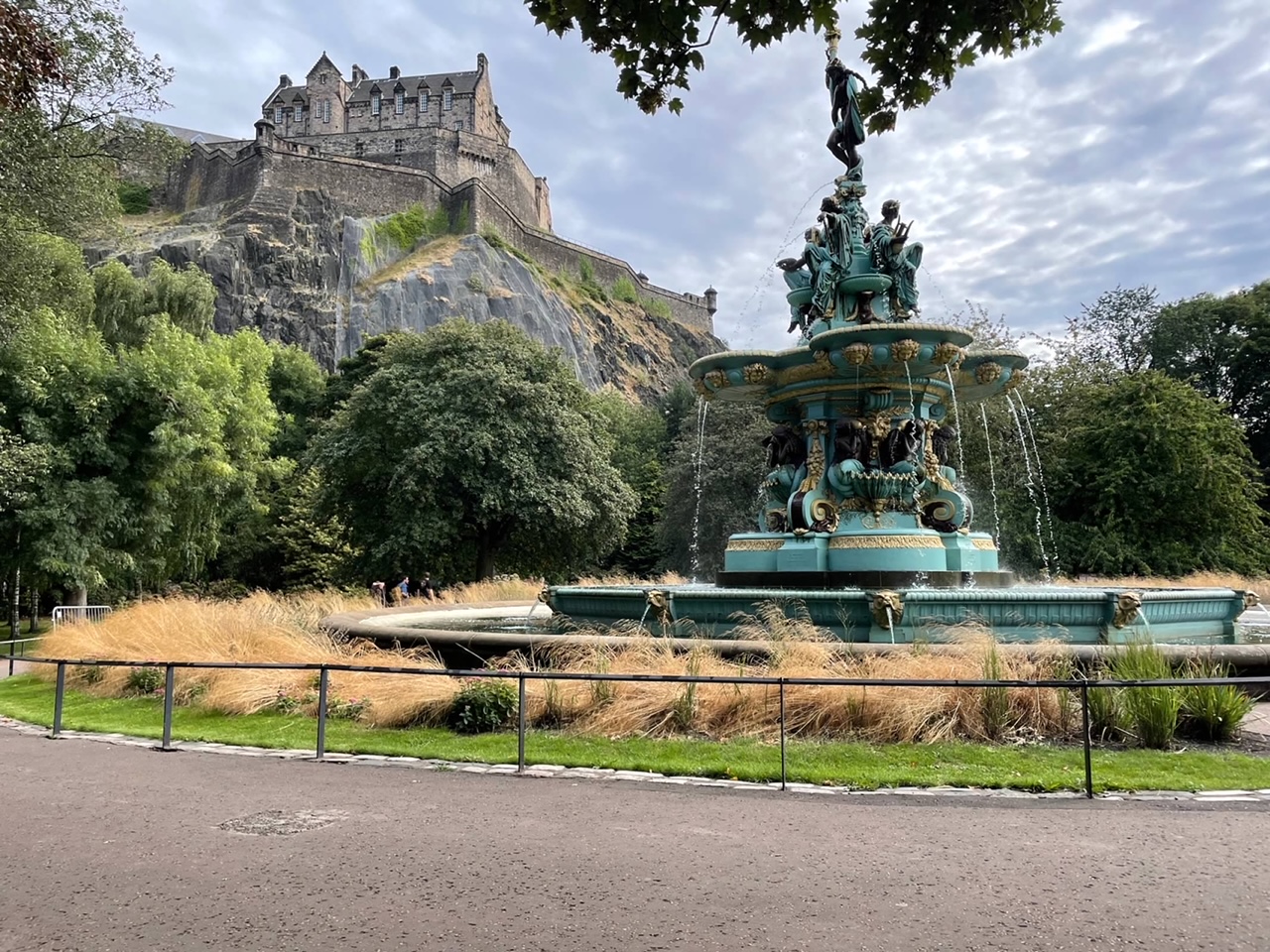 Temple Old Kirk
Temple Old Kirk is located in Temple Village about a half hour outside of Edinburgh. This site was the headquarters of the Order of Knights Templar in Scotland.
The churchyard has many old and unique gravestones some dating back to the 1600's. I love old graveyards!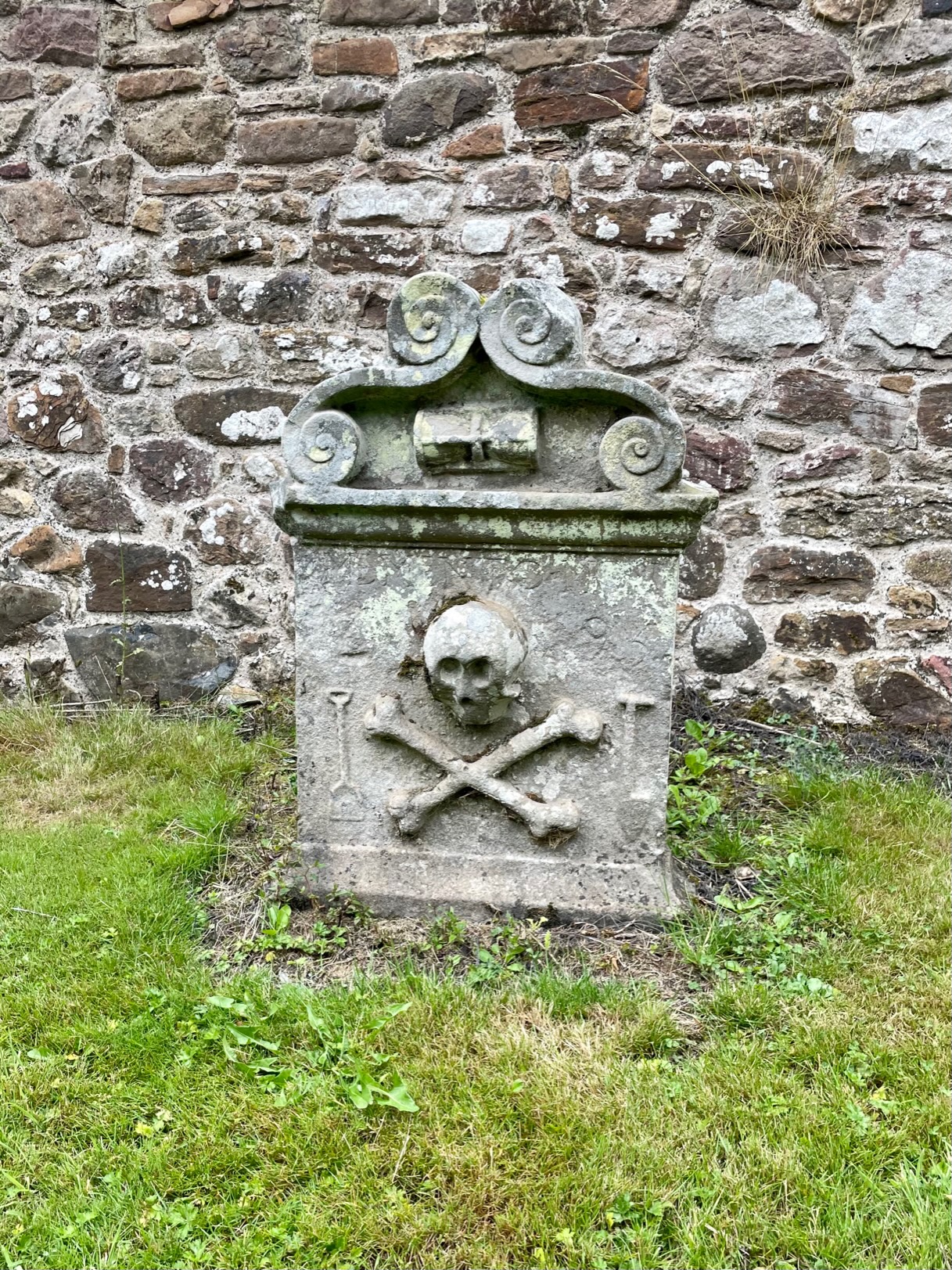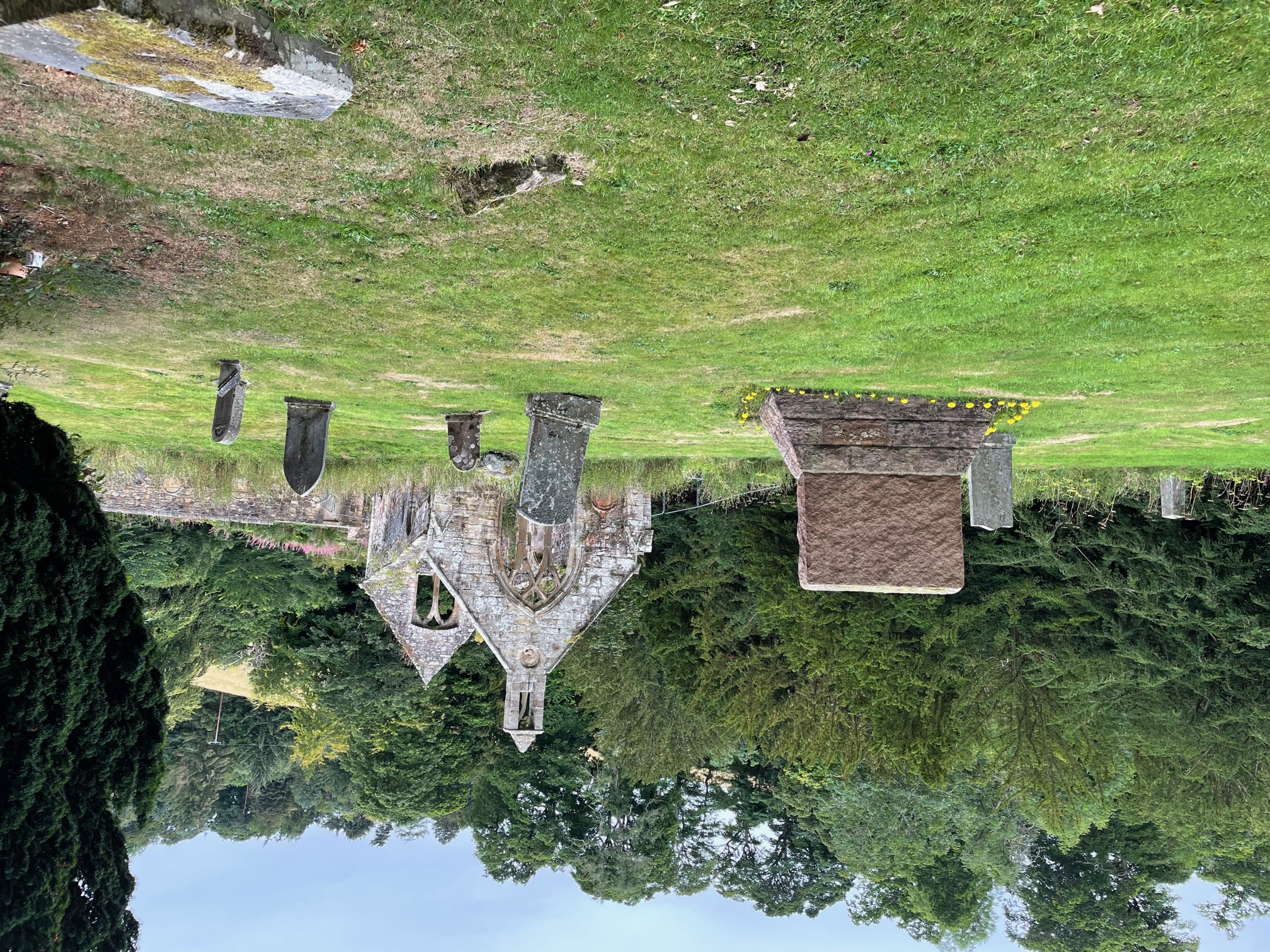 Rosslyn Chapel
Medieval Rosslyn Chapel, is probably best known for being featured in the The Da Vinci Code. 
Author Dan Brown said, "When I decided to write The Da Vinci Code, I knew that its finale would have to take place at the most mysterious and magical chapel on earth — Rosslyn."
Rosslyn Chapel has intricate carvings, mysterious symbolism, and is associated with many legends and historical secrets. For example, that the chapel houses the Holy Grail, the skull of John the Baptist, and is the final resting place of Mary Magdalene, or a dozen armed Knights Templar. Ancient books from the 1400's are likely hidden here.
The elaborate stone carvings are believed to contain hidden meanings and messages connecting them to the Knights Templar, Freemasonry, the Holy Grail, and even extraterrestrial influences.
There are said to be around 100 green men carved inside and outside Rosslyn Chapel.
Rosslyn Chapel is located less than 10 miles outside of Edinburgh. They require advanced reservations now. Sadly, you can't take pictures inside the chapel but the photos wouldn't do it any justice anyway. It's something you have to see for yourself. The stained glass is literally breathtaking. You can sit there and admire it like you were sitting at the beach watching the waves.
The last time I was here there was scaffolding on the outside of the building so I was happy to get a good shot from the outside. It was under scaffolding when the movie was being filmed too! They had to get creative shooting around it. They built a model to shoot an ariel shot.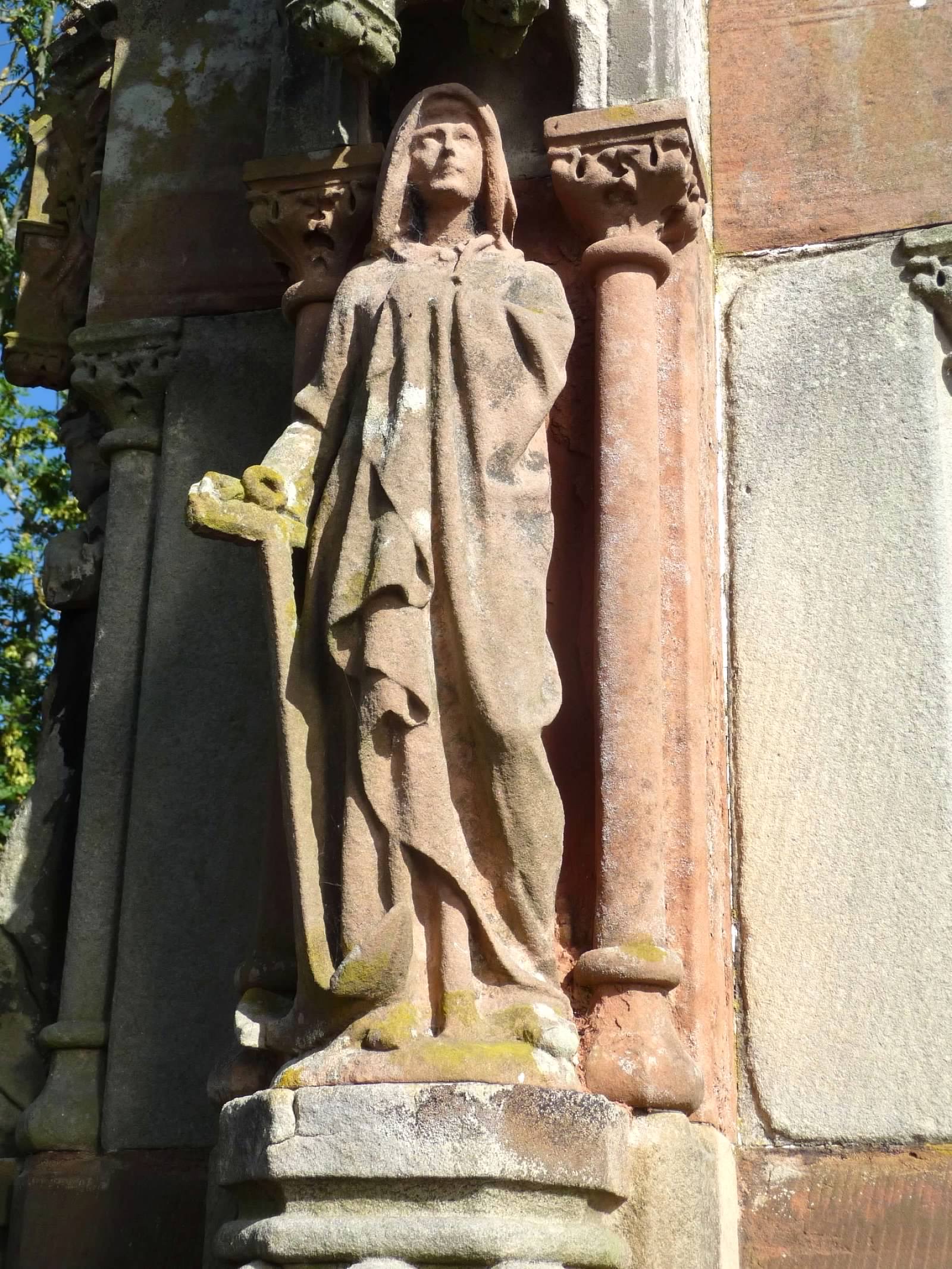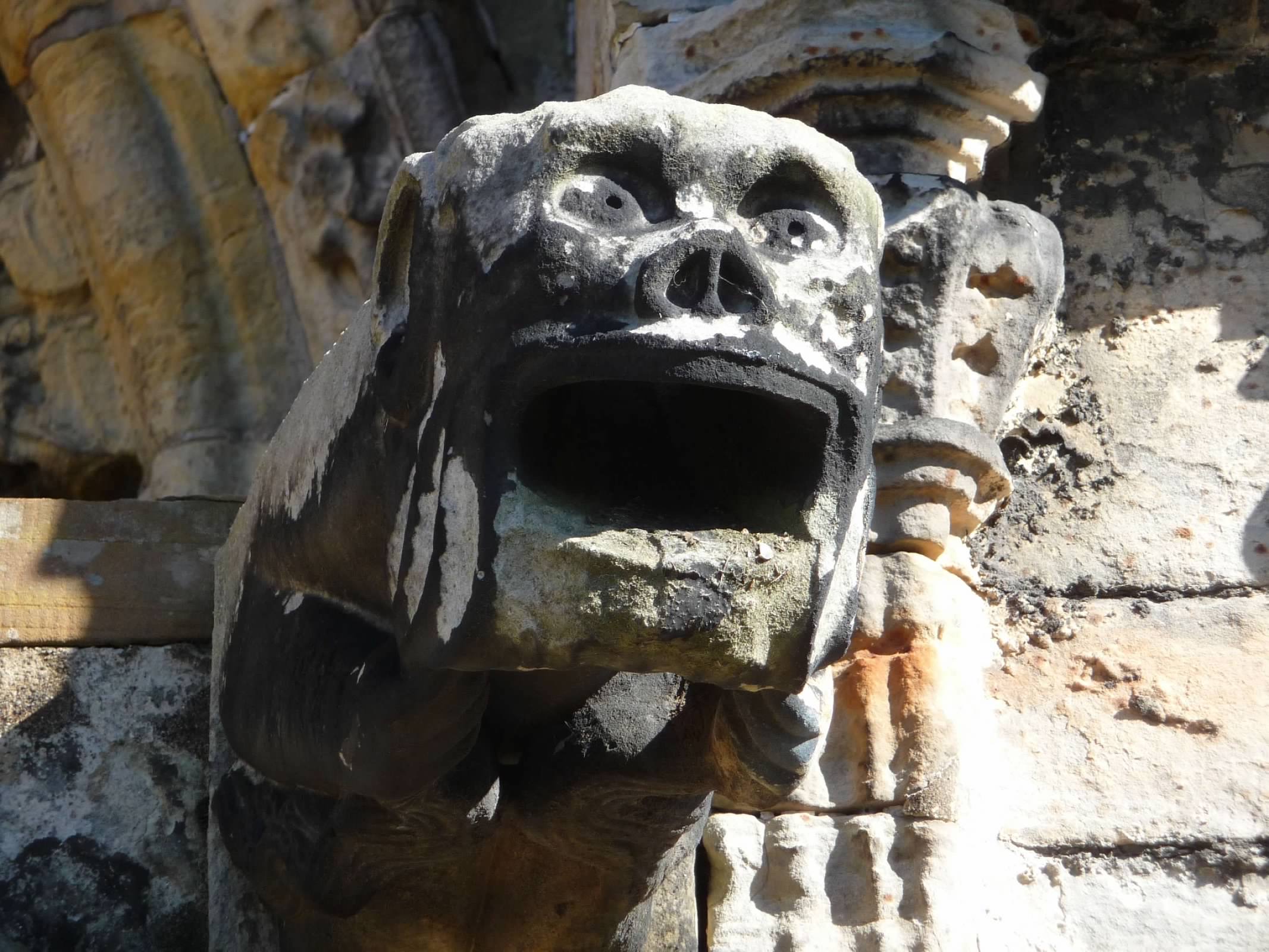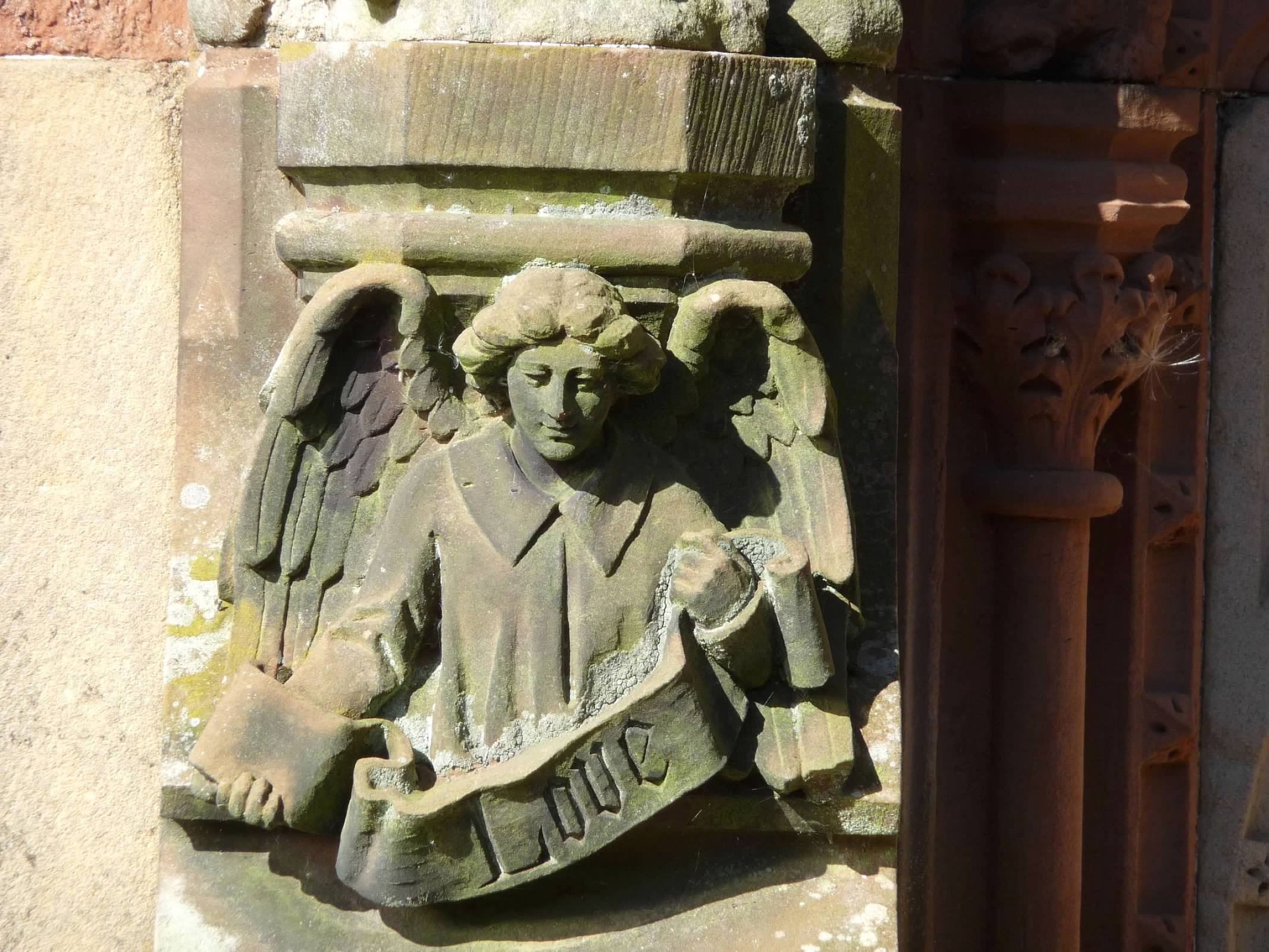 This memorial is to the fourth Earl of Rosslyn (1833-1890) he is buried on the Chapel grounds.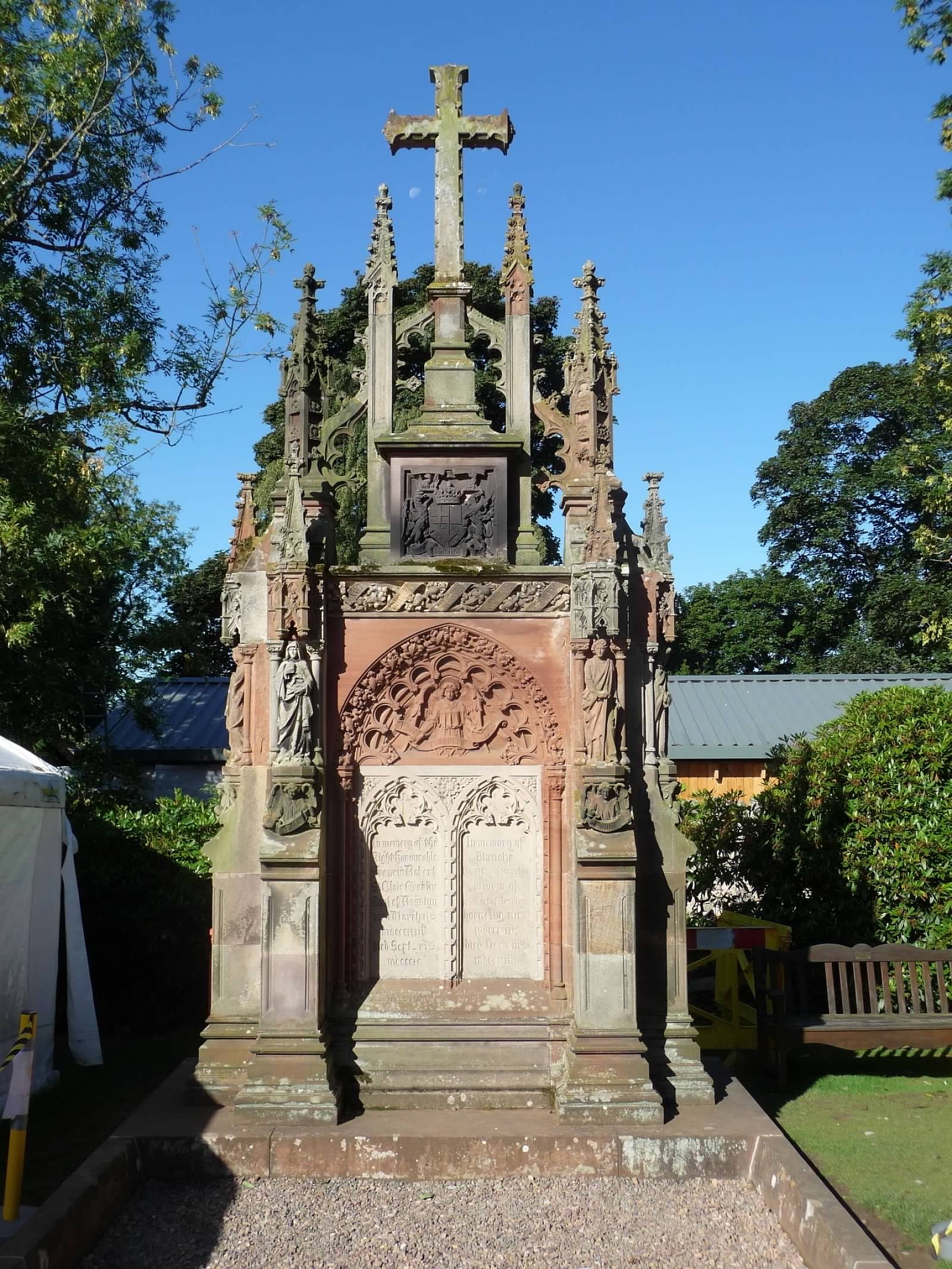 I also got to explore a bit more around the outside of the chapel this time, something I didn't do before. More old graves!
The Royal Britannia
This 5-story yacht belonged to the Royal family for 44 years until Tony Blair took it away from them and turned it into a museum. It was old and cost too much public money to maintain. Now it's one of Edinburgh's top attractions.
The inside is not really that fancy. Today's modern day cruise ships are more elaborate. But it's cool to visit anyway and get a glimpse of the Queen's former floating palace.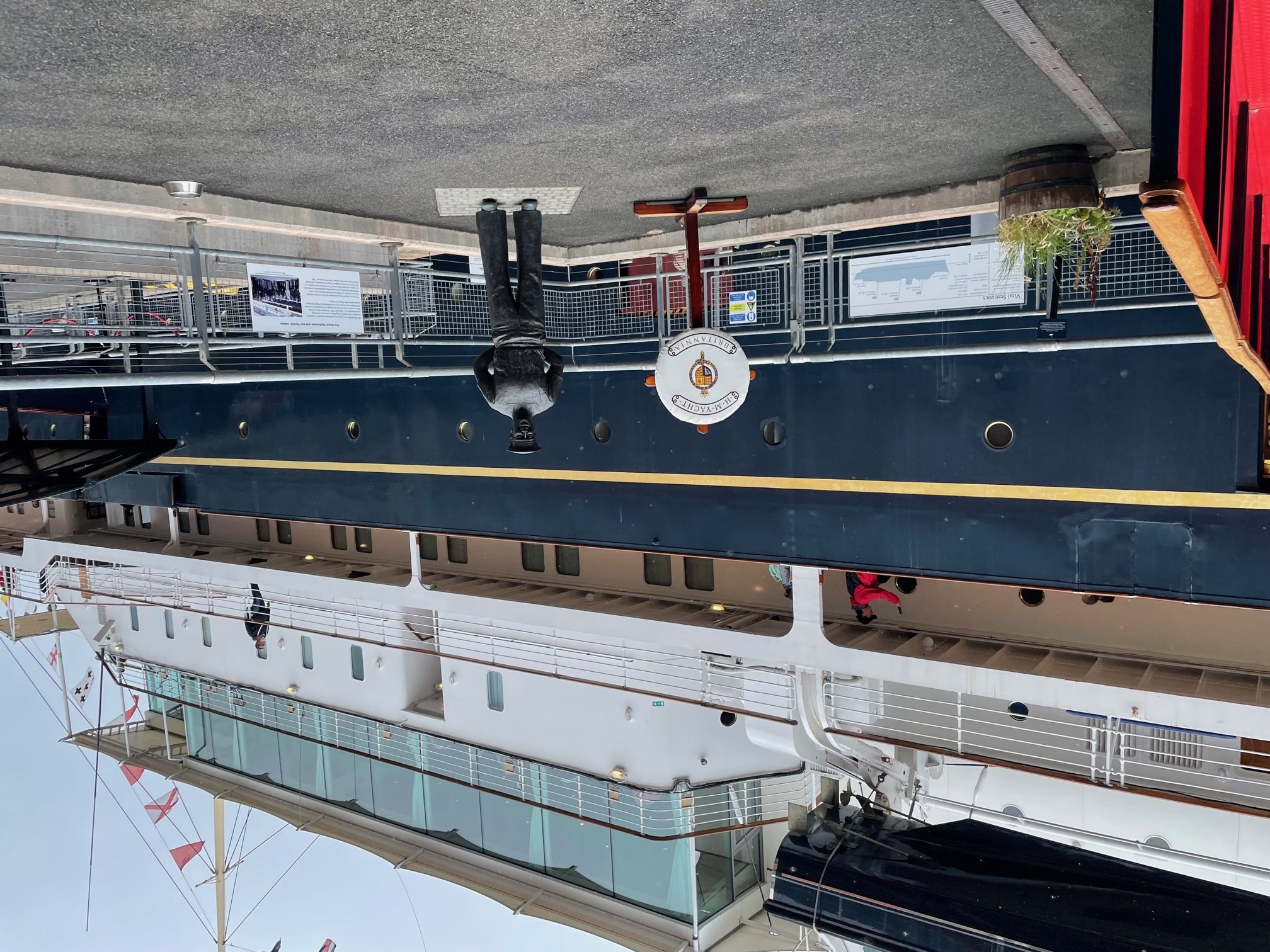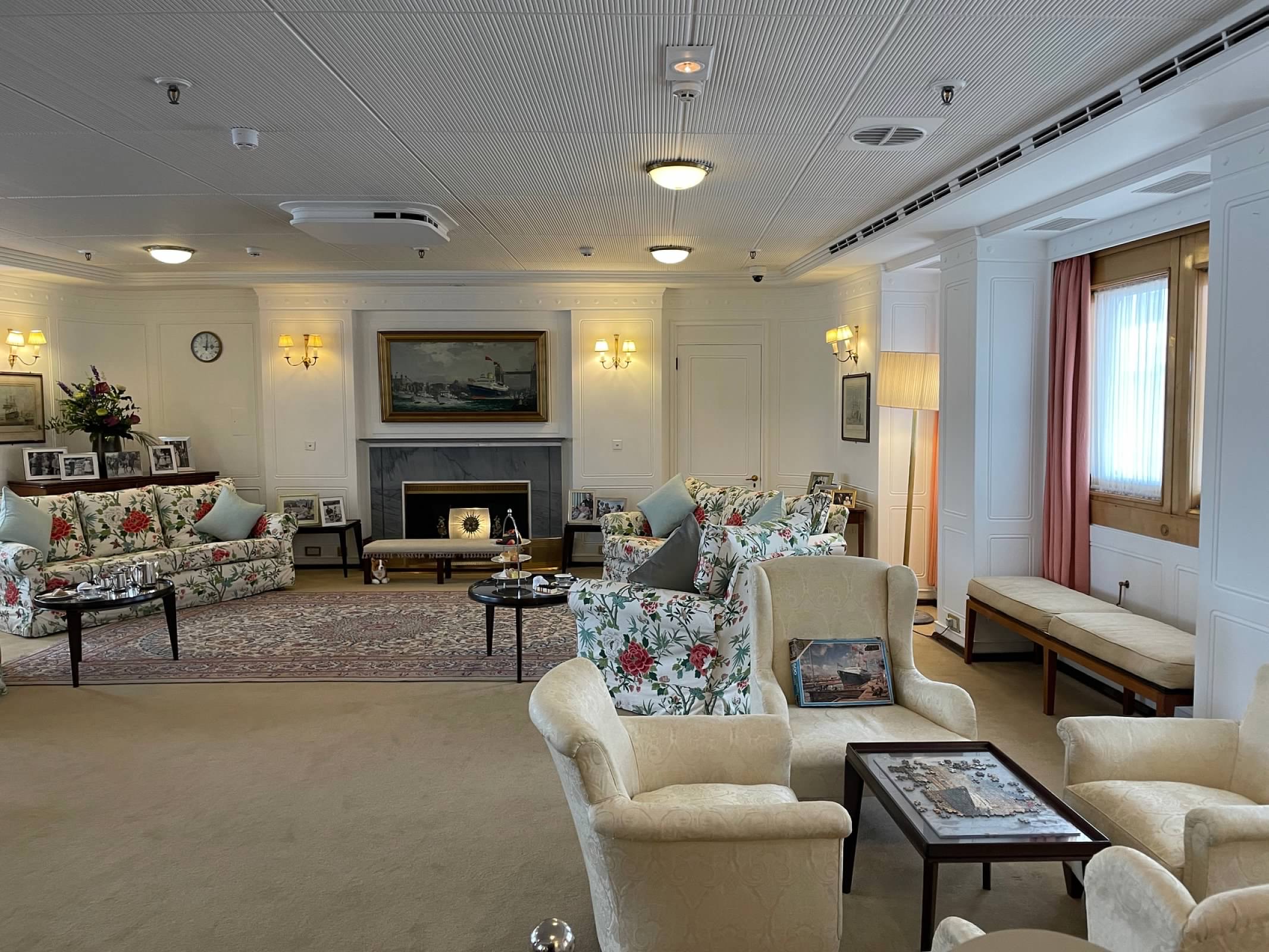 The Georgian House
The Georgian House in Charlotte Square is another place you can get a glimpse of the past of those that lived and worked here centuries ago.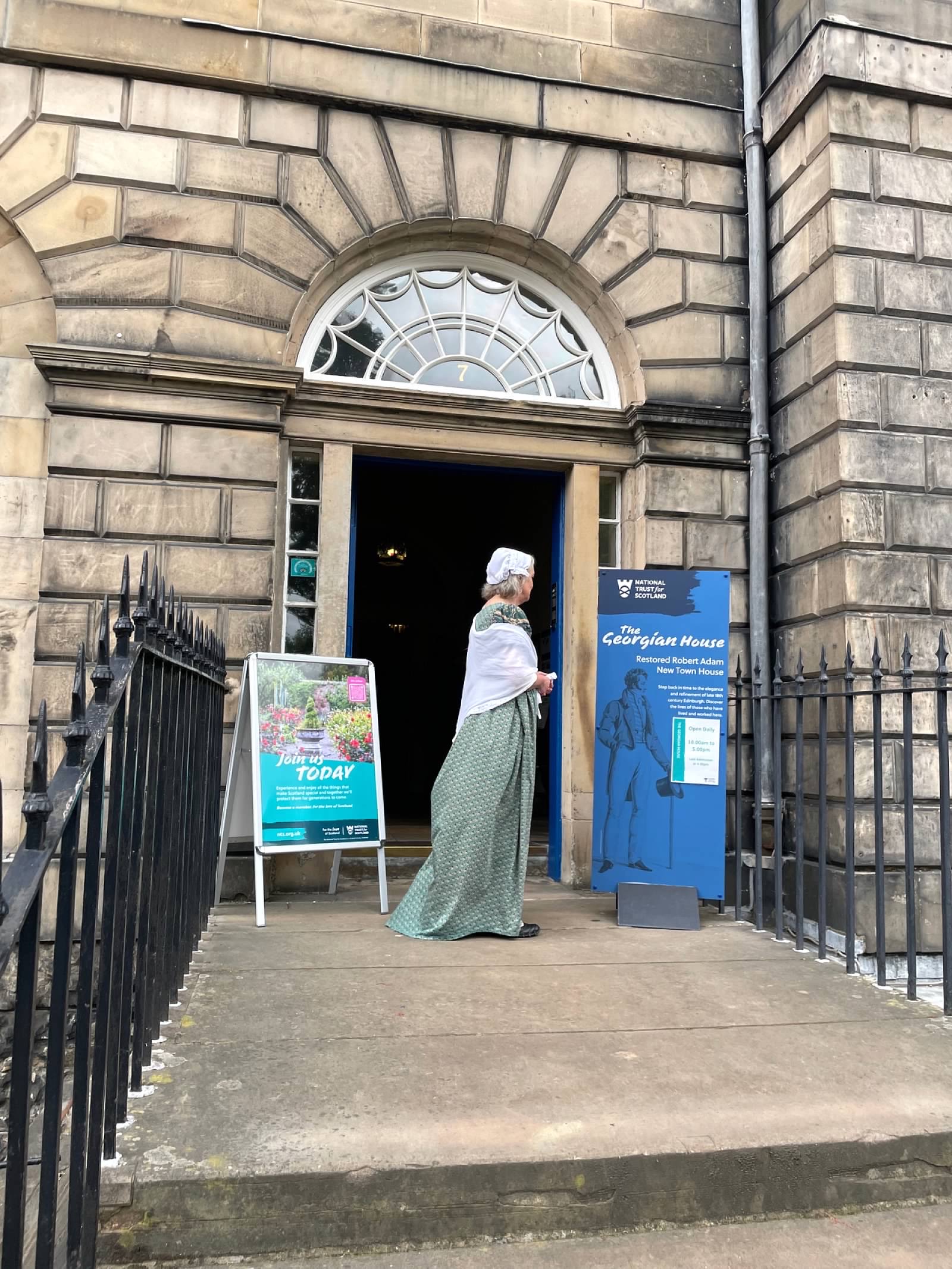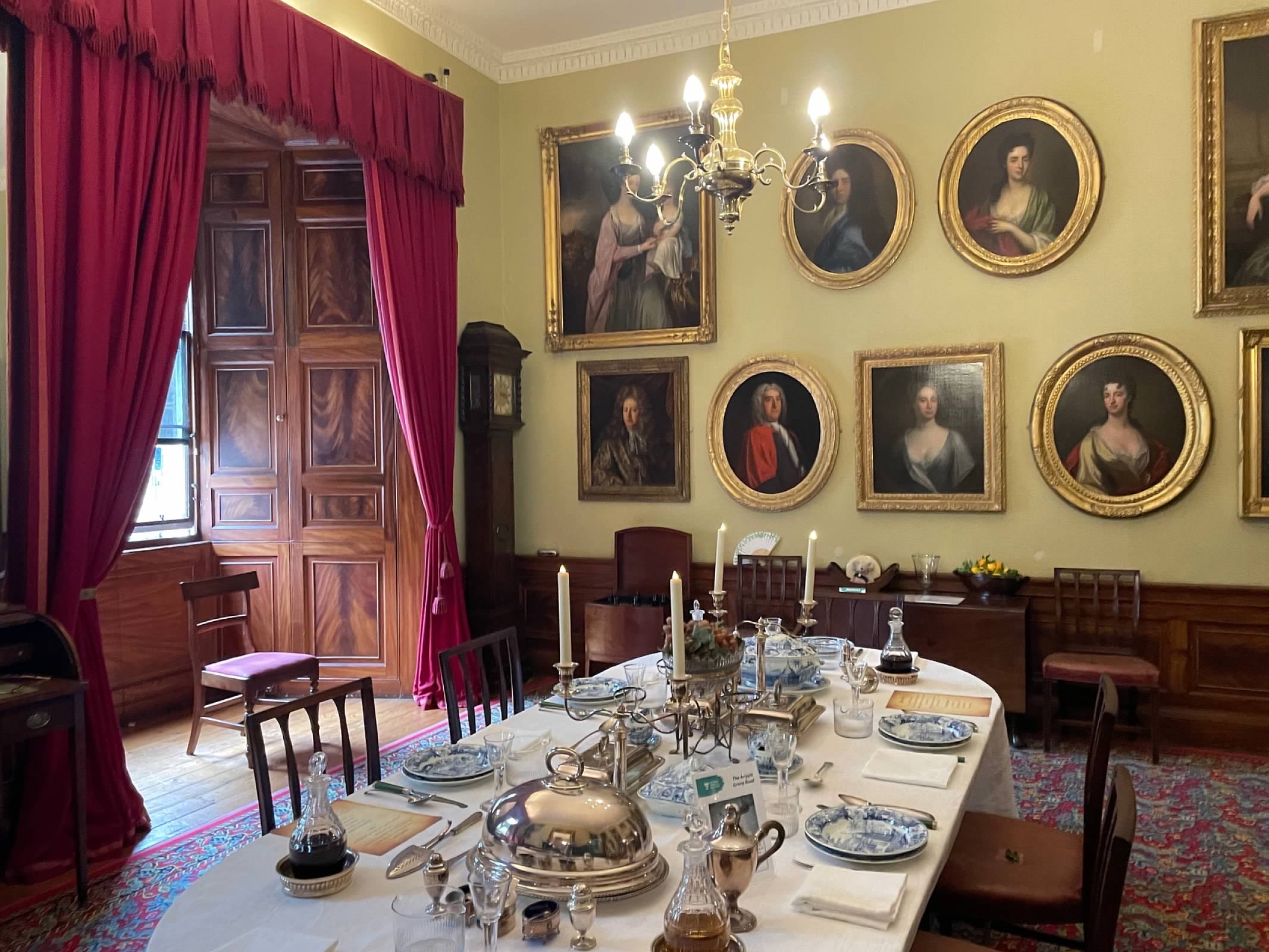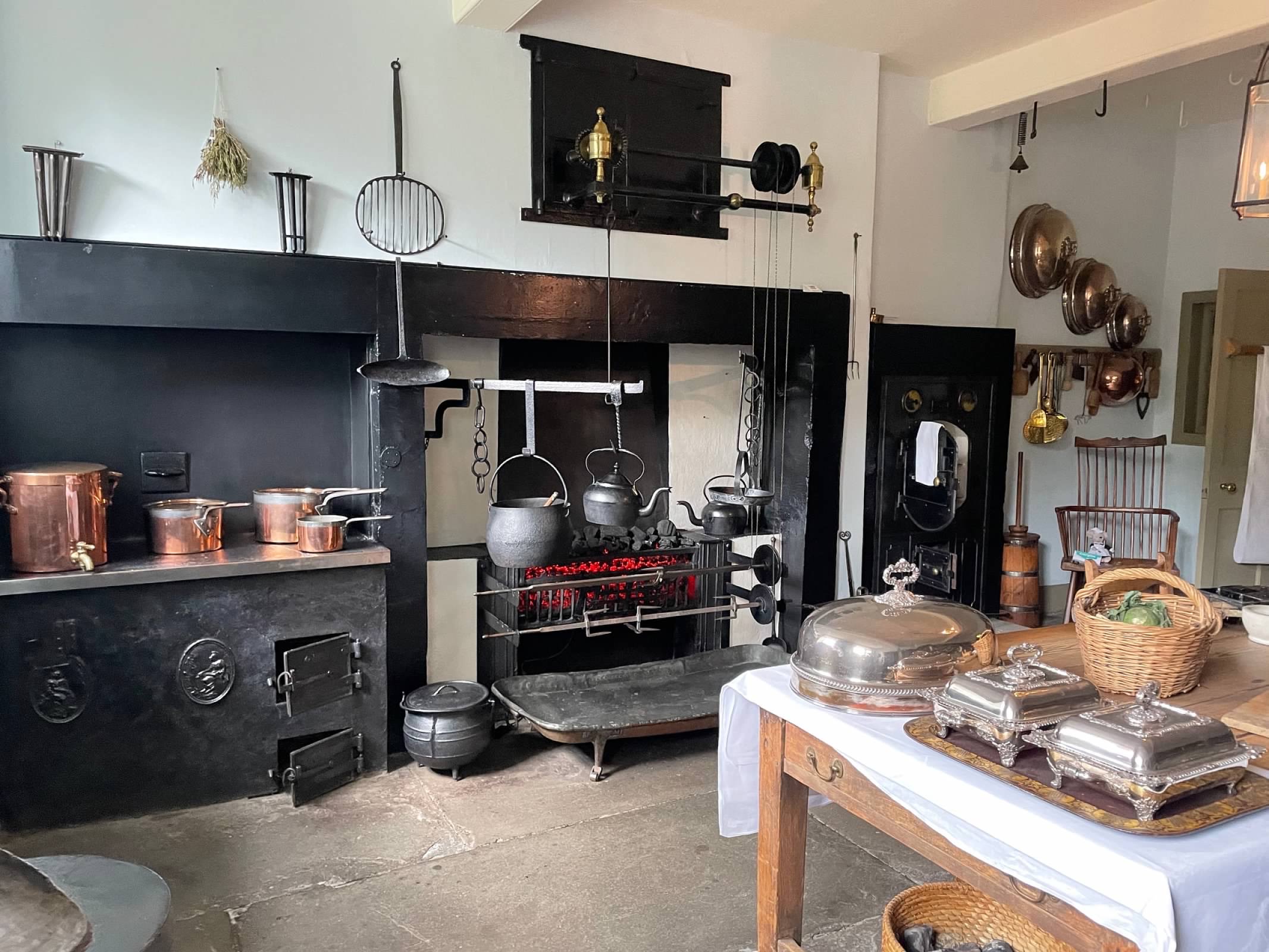 Dean Cemetery
Dean Cemetery is an old graveyard enthusiast's dream. They don't make them like this anymore. I loved walking among the old grandiose stones. It also smelled so good here like rich earth.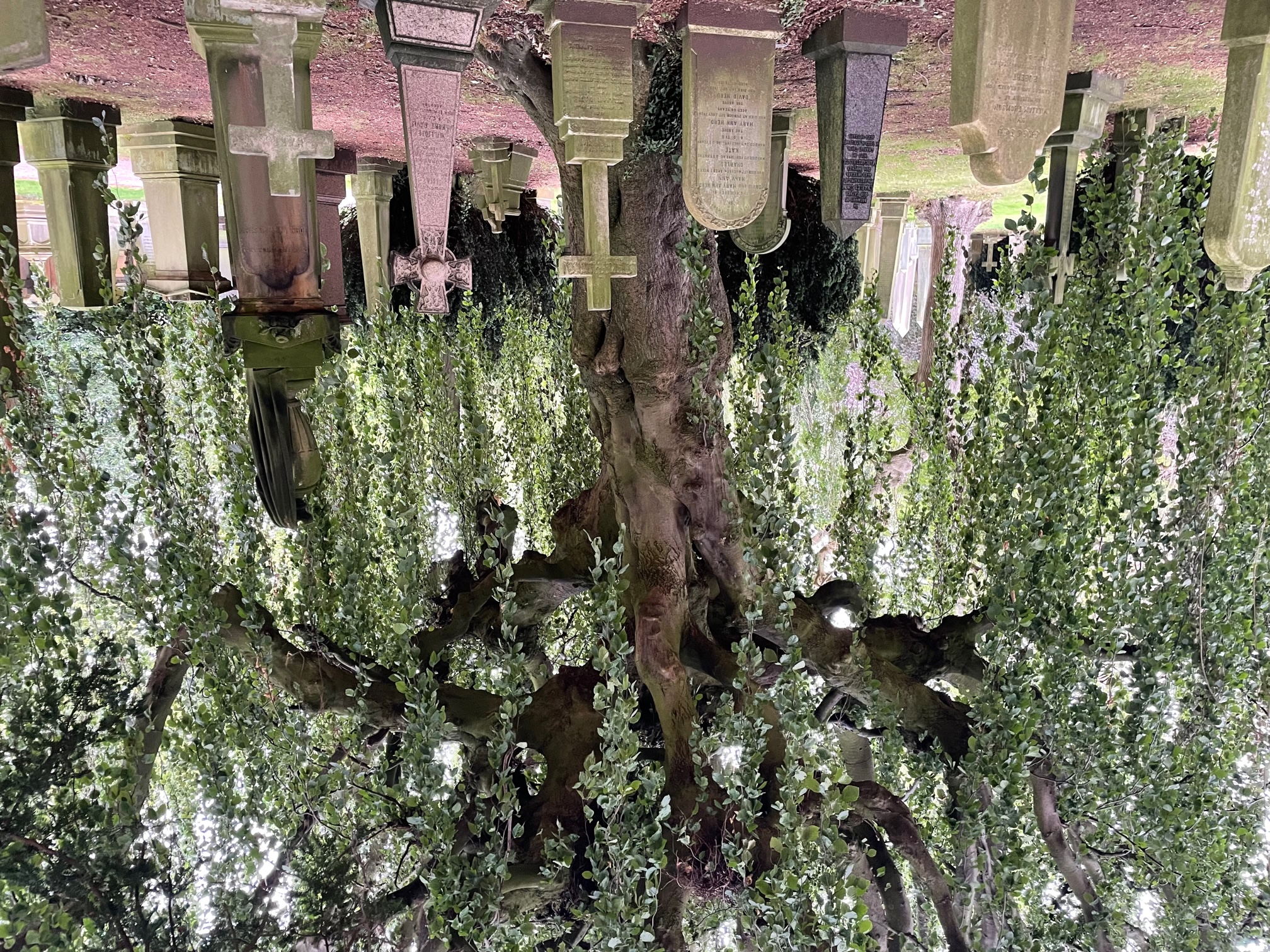 Royal Botanic Gardens
Quite a lovely colorful place to spend a few hours taking a stroll.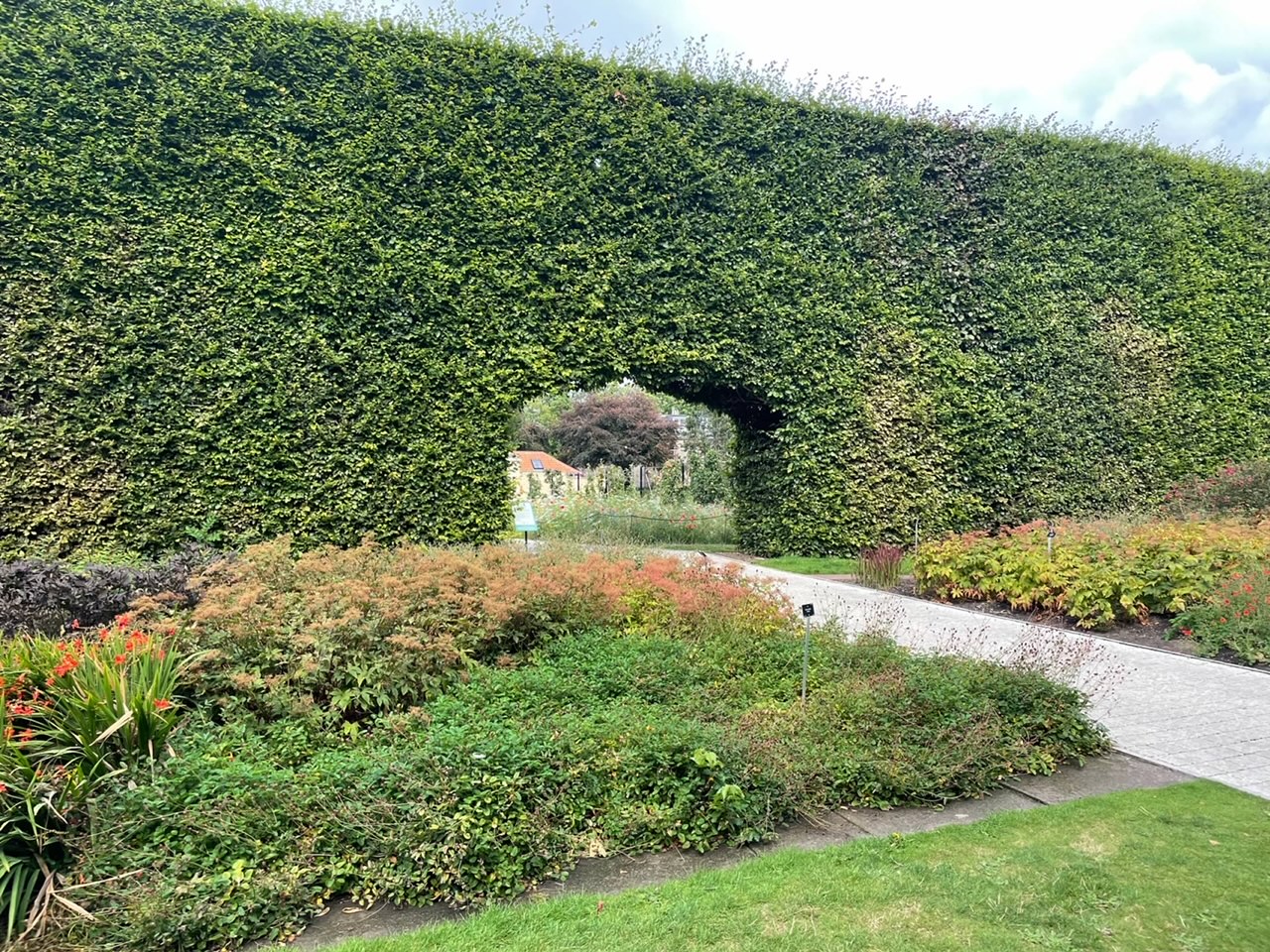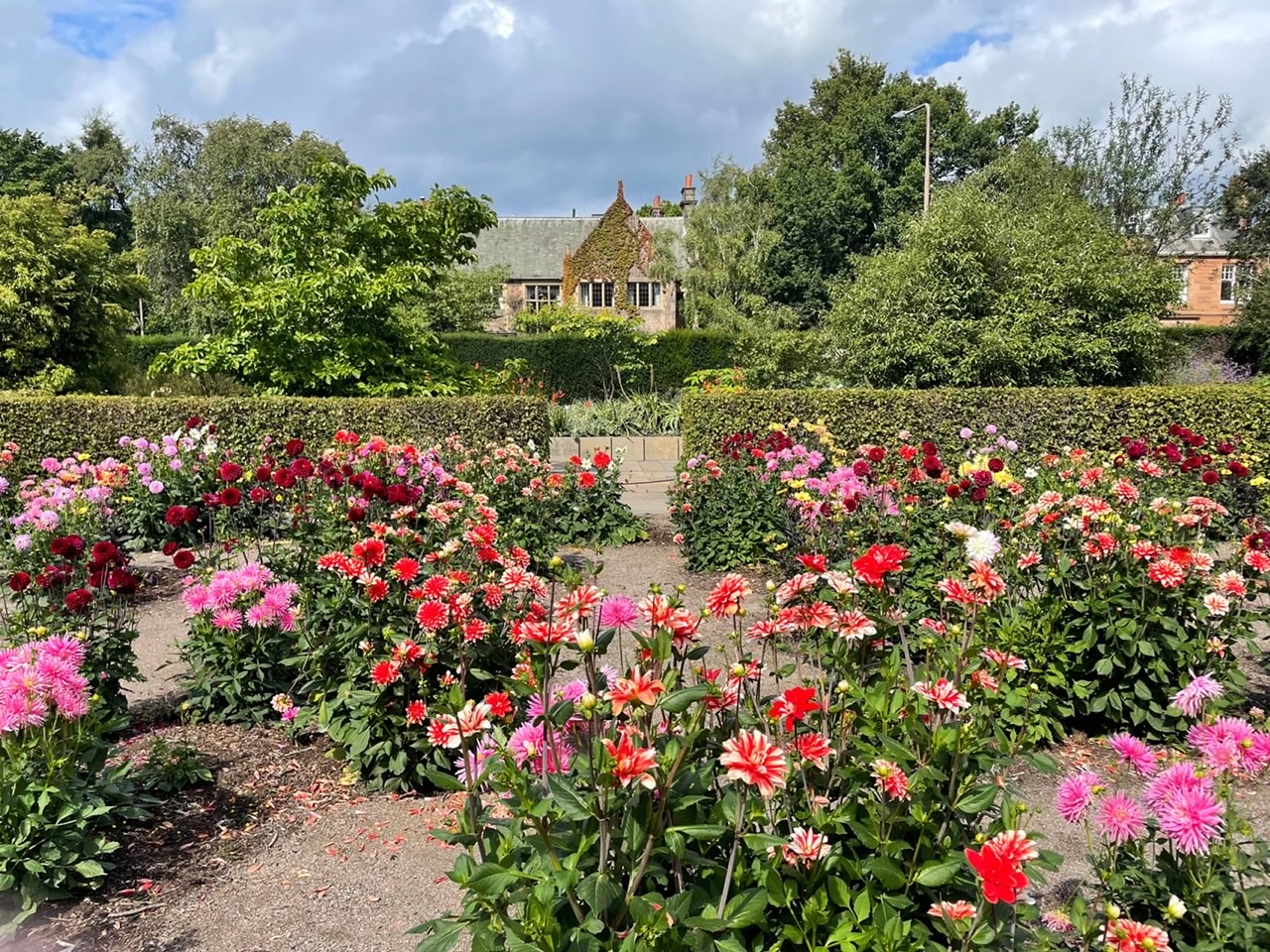 Royal Military Tattoo
The Tattoo is an event at Edinburgh Castle that runs for several weeks in August that brings together military bands from around the world. It's an incredible one of a kind performance I highly recommend checking out. This was a Bucket List item.
If you plan on visiting Scotland I would try to schedule it around seeing this event even though August is the most busiest and expensive time to visit - it's worth the splurge. Plus, with Fringe Festival going on at the same time Edinburgh is the place to be.
The night I attended in 2022 the guest of honor was from Ukraine's Navy. He received an emotional standing ovation when he was introduced. And when he headed up to his seat people were standing up to shake his hand.
A couple of nights before, it was Ian McKellen. 
This event was the highlight of my trip.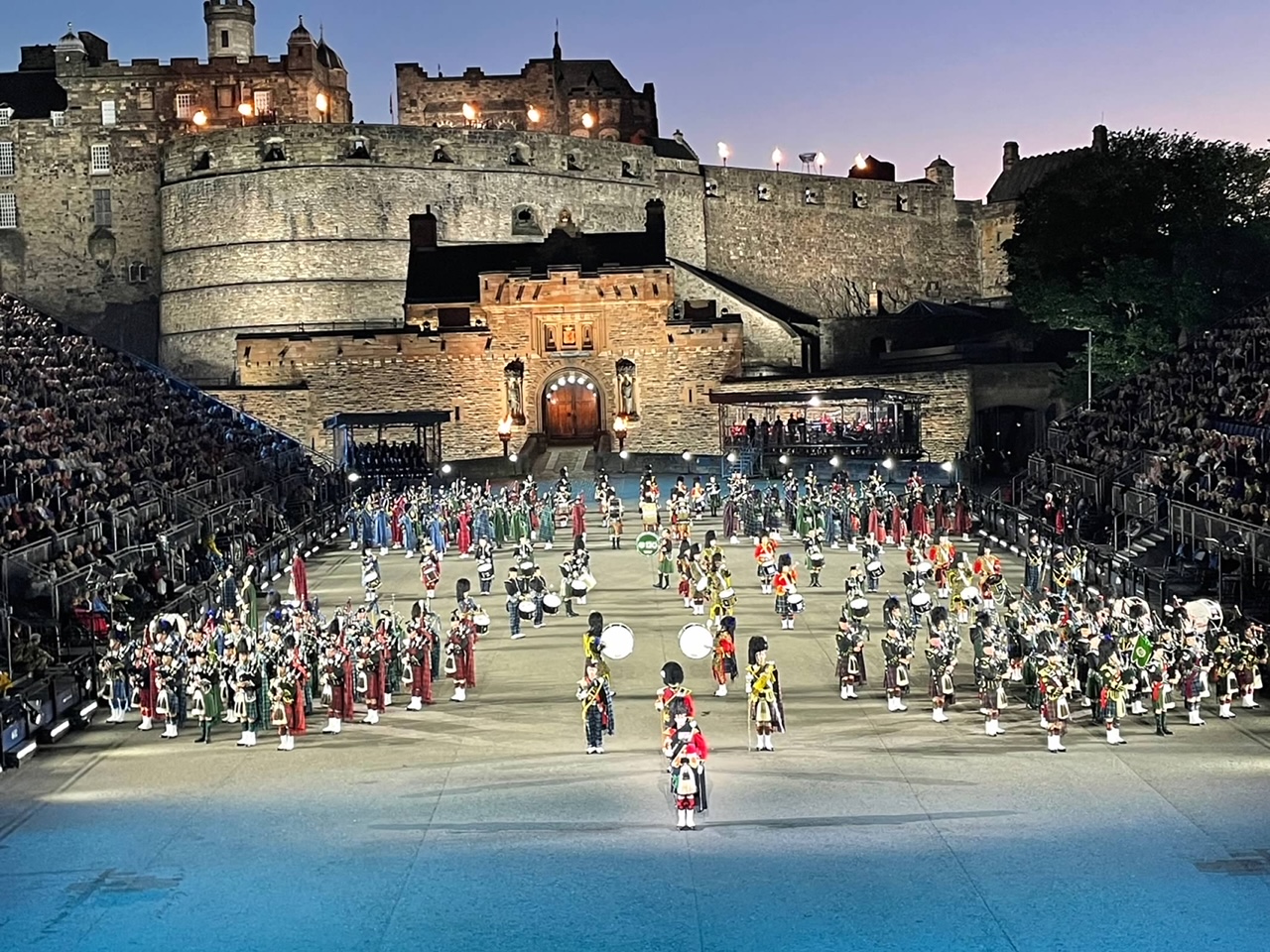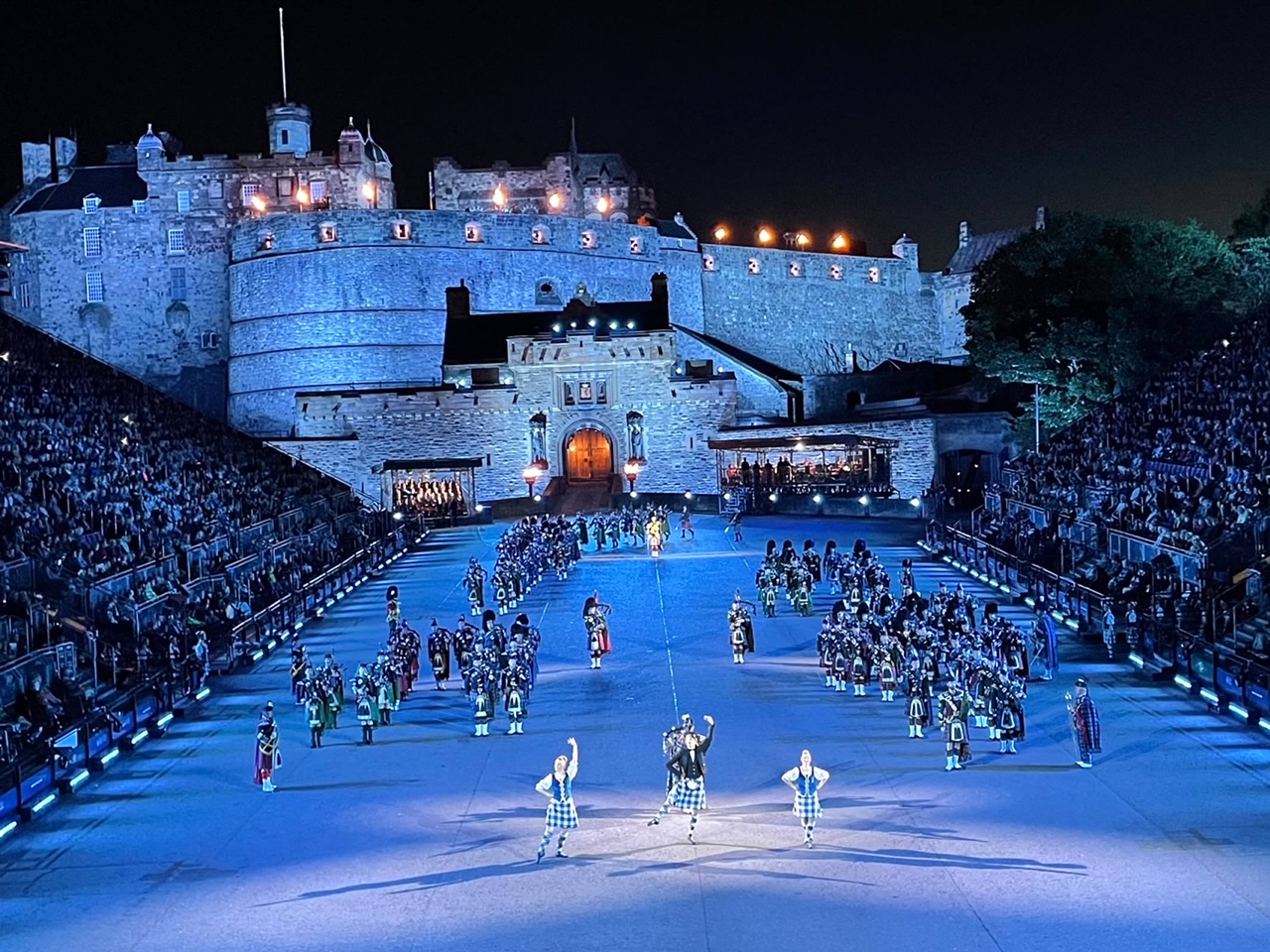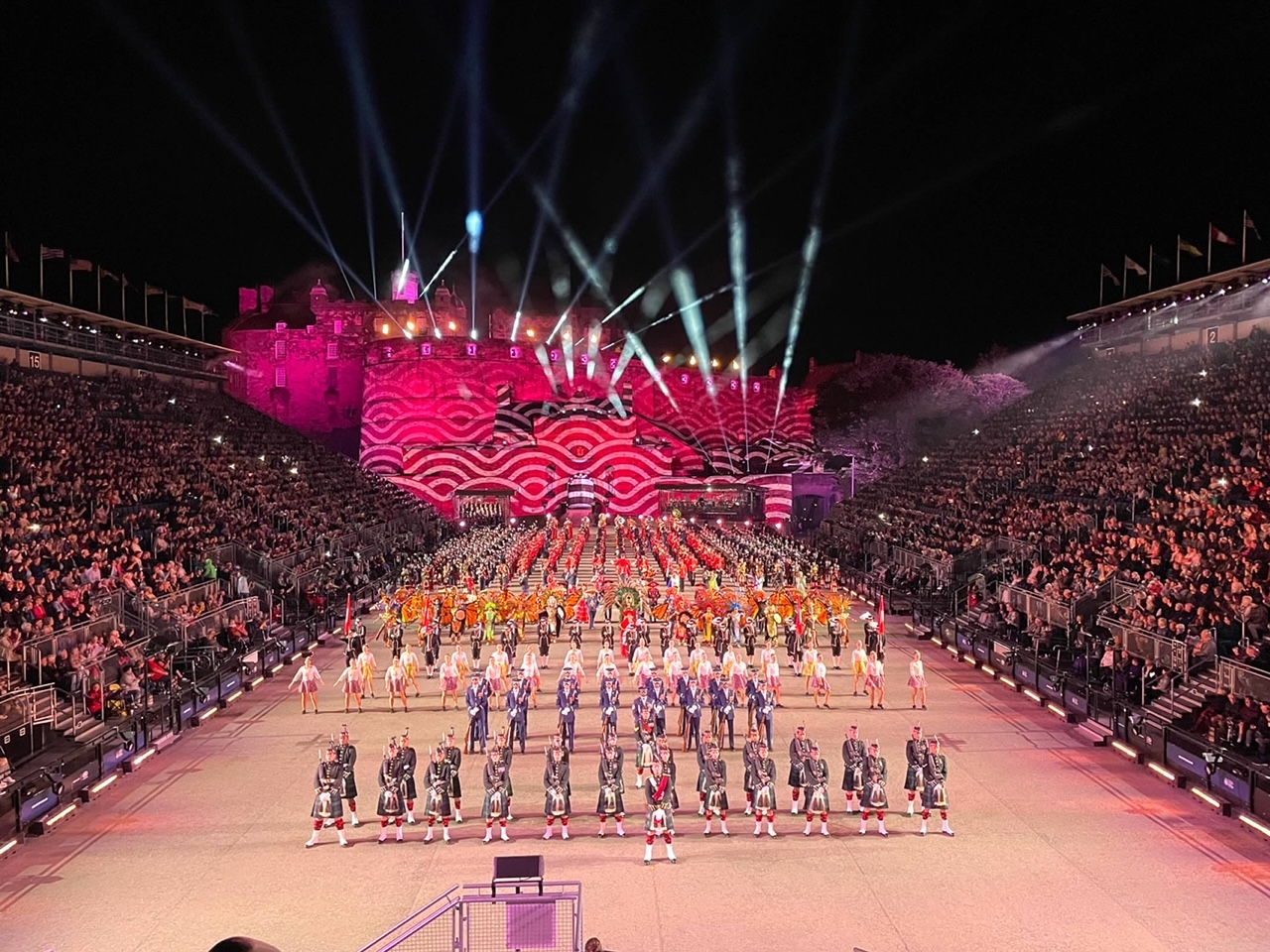 ---